Thousand Oaks, CA Data Recovery Services - Hard Drives, SSD, RAID Recovery
Advanced Data Retrieval Capabilities for Businesses and Individuals in Thousand Oaks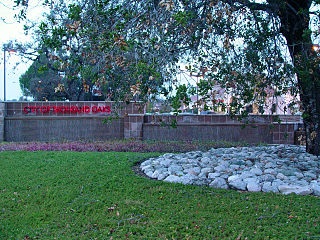 Just like millions of people all around the United States, business keepers and ordinary PC/Mac users in Thousand Oaks, CA deal with data inaccessibility from time to time. As a result, terabytes of sensitive information are at risk of severe corruption and permanent loss.
To save crucial files from irretrievable loss and recover them safely off the faulty hard disk drives, RAID, NAS, SAN or JBOD volumes, USB Flash devices, solid-state drives, Thousand Oaks users and corporations use the advantage of the professional file recovery services.
Nevertheless, many data retrieval shops aren't as professional as their customers want them to be. Often, small groups of IT specialists and technicians form a sort of net based on project outsourcing. As a result, computer/server owners overpay for basic recovery services.
ACE Data Recovery is an entirely different matter. The company is self-sufficient enough to perform even the most complex file retrieval operations in-house. In addition, ACE is capable to develop highly-specific case-related hardware tools to retrieve inaccessible information from devices other companies can't handle.
Data Recovery Process: How It Works for Clients from Thousand Oaks
Free external hard drive or usb flash with each
completed
recovery
Our Data Recovery Experts Are Ready to Serve Customers from Thousand Oaks
For your convenience, ACE Data Recovery has an office in
Los Angeles, CA
. Whenever you're ready to start a free diagnostic evaluation of your media, call us at
877-304-7189
, bring your storage device to our Los Angeles, CA office, and be sure your data is in professionals hands.
Qualified file recovery in Thousand Oaks, CA: it's hardly possible without ACEs
These days many IT-savvy folks in Thousand Oaks, CA prefer to restore vital information from defective HDDs, RAID/NAS platforms, SSDs, tapes, Flash devices, smartphones and tablets on their own. Such DIY practices make one of the main sources of livelihood for ACE Data Recovery.
In most cases, do-it-yourselfers have a lack of qualifications and specific tools to handle failed data storage devices. As a result, careless data recovery attempts often end with severe data corruption that makes critical files irrecoverable.
The most reliable way for Thousand Oaks residents to avoid the unwanted consequences of a hard drive/RAID failure is to rely on the extensive hands-on experience of ACE Data Recovery. Proven solutions and certified specialists provide more chances of a favorable outcome than doubtful DIY methods.
Professional file recovery in Thousand Oaks, CA starts with a call to ACE Data Recovery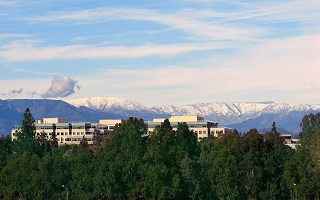 There's not much you should do to hire real experts in field of file retrieval in and around Thousand Oaks, CA. In fact, you only need to call the ACE Data Recovery support line and specify the issue. Certified technicians will do the rest using the advantage of state-of-the-art equipment.
As for the service price, ACE Data Recovery's solutions are unbeatable. The company's customers don't need to pay for the third-party assistance and fruitless data retrieval attempts. In fact, ACE Data Recovery team makes professional file retrieval affordable for both corporate and individual users which make the company quite popular amongst PC/Mac users in Thousand Oaks.
Use the most advanced solutions to get important information from faulty desktop drives, Apple SSDs, RAID/NAS arrays and "smart" widgets. Call ACE Data Recovery right away!