Sunnyvale, CA Data Recovery Services - Hard Drives, SSD, RAID Recovery
Advanced Data Retrieval Capabilities for Businesses and Individuals in Sunnyvale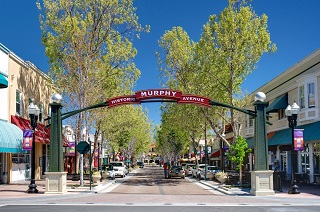 For many people in Sunnyvale, CA everyday routine means dealing with tons and tons of sensitive information. To keep important data safe, they use wide range of file storage platforms, from good old hard disk drives and Flash devices to state-of-the-art Apple SSD storages, and super reliable RAID/JBOD/NAS arrays.
Nevertheless, every year people in Sunnyvale manage to lose crucial files due to pesky little "trifles" that happen to their desktops, servers and portable "smart" gadgets. To get vital files backs PC and Mac owners in Sunnyvale, CA call on ACE Data Recovery team, the leading data retrieval and forensic recovery services provider in the United States.
ACE Data Recovery experts, in turn, try their best to piece tiny data parts together and retrieve intact user files from defective or physically damaged HDDs, SSDs, RAID, NAS, USB Flash drives, iOS/Android widgets. Almost always, ACEs are able to retrieve intact data from storage units they get from Sunnyvale, CA. As a result, more and more Sunnyvale residents get used to rely on ACE Data Recovery certified technicians in case of serious data-related problems.
Data Recovery Process: How It Works for Clients from Sunnyvale
Free external hard drive or usb flash with each
completed
recovery
Our Data Recovery Experts Are Ready to Serve Customers from Sunnyvale
For your convenience, ACE Data Recovery has an office in
Mountain View, CA
. Whenever you're ready to start a free diagnostic evaluation of your media, call us at
877-304-7189
, bring your storage device to our Mountain View, CA office, and be sure your data is in professionals hands.
ACE Data Recovery specs want what's best for people in Sunnyvale, CA
In fact, cooperation between Sunnyvale users and ACE Data Recovery team is full of advantages for both parts. So, PC and Mac users in Sunnyvale are guaranteed to get their precious files back from hopeless desktop drives, external HDDs, deformed or faulty SSD storages, logically corrupted or physically damaged RAID/NAS volumes.
ACE Data Recovery technicians, in turn, get the opportunity to improve their professional skills and develop new solutions/strategies in order to make data retrieval procedures more affordable for business owners and individual users in Sunnyvale, CA. Yeah, ACEs do care about their customers!
Professional data recovery: everyone in Sunnyvale, CA can afford it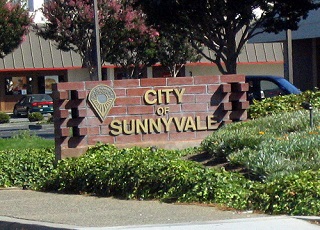 Some IT-savvy people in Sunnyvale still think that professional data recovery services cost tons of money. Well, it's true that there are some companies which are unreachable for small and medium-sized businesses due to exorbitant fees. But when it comes to ACE Data Recovery services, the picture changes.
No data - no charge! This simple rule is a fundamental of ACE Data Recovery price policy. Before the data recovery itself, all the company customers can get free-of-charge storage unit examination. But mostly ACE Data Recovery customers in Sunnyvale, CA pay only for the array of data retrieved from faulty hard drives, SSDs, RAID/NAS/JBOD platforms, smartphones and tablets. Such an approach makes ACEs very popular among both individuals and corporations in Sunnyvale, CA.
So, if you got a problem with a desktop, Apple device, RAID server, NAS portable cloud or smartphone, there's no need for you to look around for professional assistance in retrieving critical files from a faulty storage unit. ACE Data Recovery lab is equipped enough to deal with any challenge Sunnyvale users can encounter!