Santa Clarita, CA Data Recovery Services - Hard Drives, SSD, RAID Recovery
Advanced Data Retrieval Capabilities for Businesses and Individuals in Santa Clarita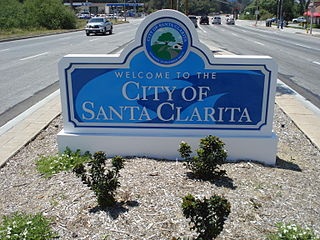 The majority of people in Santa Clarita, CA entrust their life memories and work files to a wide range of data storage devices. For many local business keepers and computer owners, hard disk drives, solid-state drives, USB Flash units, and RAID, NAS, SAN, JBOD make the best alternative to the old-school notebooks, albums and folders. Still, high technologies don't save Santa Clarita residents from losing priceless information. Every year thousands of PC/Mac users face critical file inaccessibility caused by data storage device failures. If it wasn't for ACE Data Recovery, terabytes of priceless information could become lost or good.
ACE Data Recovery, the world's best provider of qualified file retrieval services, is the only company in the United States that can develop highly specific solutions to get temporarily lost files from defective desktop HDDs, SSDs, pen drives, RAID arrays, clouds NAS . In other words, ACE can fix mechanical problems or swap damaged drives' parts in case of need to access the original data arrays for successful info recovery.
Data Recovery Process: How It Works for Clients from Santa Clarita
Free external hard drive or usb flash with each
completed
recovery
Our Data Recovery Experts Are Ready to Serve Customers from Santa Clarita
For your convenience, ACE Data Recovery has an office in
Los Angeles, CA
. Whenever you're ready to start a free diagnostic evaluation of your media, call us at
877-304-7189
, bring your storage device to our Los Angeles, CA office, and be sure your data is in professionals hands.
Santa Clarita, CA users rely on ACE Data Recovery's experience to get files back
It would be wrong to assume that any data retrieval company is capable of providing A-grade technical services. Many modern recovery shops rely on project outsourcing, which, in turn affects the service price. ACE Data Recovery makes a huge difference when it comes to customer service.
First of all, the company's technical staff has both qualifications and experience to perform the most complex technical operations with faulty hard disk drives, SSDs, RAID controllers, "smart" Android/iOS devices and outdated storage platforms. In addition, ACE Data Recovery's engineers have all the necessary know-how to create case-specific tools in order to improve the chances of successful data retrieval.
Next, ACE can boast of the most reasonable service price in the industry. ACE Data Recovery customers in Santa Clarita, CA only pay for retrieved files. Storage device examination and "bad shots" go unpaid.
Contact ACE Data Recovery for the best file retrieval solutions in Santa Clarita, CA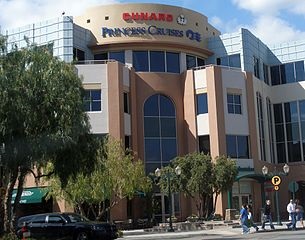 Santa Clarita corporations and individual users seeking a chance to get priceless information from failed desktop HDDs, Mac SSDs, RAID/NAS/SAN/JBOD platforms and portable file storages, don't need to look further. ACE Data Recovery offers the most advanced solutions that can reverse temporarily data inaccessibility.
If you still believe that data recovery is a sort of job any IT-savvy guy in Santa Clarita, CA can do, you are one decision away from serious data-related issues. Careless human actions may lead to irretrievable consequences including severe file corruption and permanent data loss.
If your desktop, RAID storage or Mac device refuses to provide access to sensitive information, it's time to call ACE Data Recovery. Call the company's support line today and get your data back safe and sound.