Rancho Cucamonga, CA Data Recovery Services - Hard Drives, SSD, RAID Recovery
Advanced Data Retrieval Capabilities for Businesses and Individuals in Rancho Cucamonga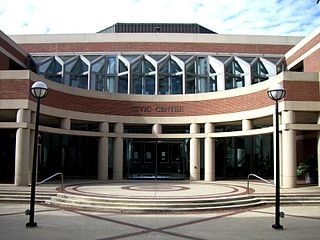 To recover vital files from a desktop HDD, Apple SSD, RAID, NAS, JBOD or USB Flash device, many corporate and individual users in Rancho Cucamonga, CA use the advantage of qualified services provided by the ACE Data Recovery team. As a result, local residents improve their chances of preventing sensitive information from heavy corruption and permanent loss.
Every year ACE Data Recovery specialists get thousands of data storage devices from California including defective hard disk drives, deformed or overheated solid-state drives and pen drives, "smart" Android/iOS gadgets, and outdated tape drives. Using the latest technologies and proprietary hardware tools, ACE tries their best to piece all intact files together and get them off hopeless storage units in one piece.
Amongst other data retrieval service providers, ACE Data Recovery is the only company in the United States that develops highly-specific tools in case of need. So, the company's experts can cope with any challenge computer owners in Rancho Cucamonga may face.
Data Recovery Process: How It Works for Clients from Rancho Cucamonga
Free external hard drive or usb flash with each
completed
recovery
Our Data Recovery Experts Are Ready to Serve Customers from Rancho Cucamonga
For your convenience, ACE Data Recovery has an office in
Los Angeles, CA
. Whenever you're ready to start a free diagnostic evaluation of your media, call us at
877-304-7189
, bring your storage device to our Los Angeles, CA office, and be sure your data is in professionals hands.
ACE Data Recovery customers in Rancho Cucamonga, CA Rancho Cucamonga pay only for saved files
ACE Data Recovery team, the industry leader, has more than 35 years of hands-on experience and thousands of successful retrievals. That is why people in Rancho Cucamonga, CA got used to rely on ACE when something goes wrong with their hard disk drives, RAID/SAN/JBOD volumes, solid-state drives and portable widgets.
It's also vital that ACE Data Recovery company offers "No Data - No Charge" guarantee for both corporate and individual users in Rancho Cucamonga. That actually means all of ACE Data Recovery's customers pay only for the amount of successfully retrieved and verified files. No advance payments, no overpay!
Dial ACE Data Recovery support right now for the first-grade data file retrieval in Rancho Cucamonga, CA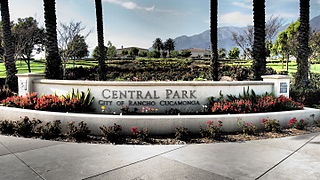 Suppose your desktop hard drive, USB Flash disk or network-attached storage failed. The first thing you should do to save critical information from the dead media is stop panicking. The more you panic and try to recover data on your own, the higher the risks of irretrievable file loss.
No DIY methods can match the advanced solutions used by qualified engineers from ACE Data Recovery. ACE has both tools and skills to handle any data storage device known to PC/Mac owners in Rancho Cucamonga, CA. In addition, ACE Data Recovery customers can count on free storage units' diagnostics. So, before ordering the A-grade file retrieval, you can always verify file saving is possible.
Anyway, dealing with pros makes data recovery easy. It's not a secret for thousands of those business keepers and householders in Rancho Cucamonga, CA who used ACE Data Recovery's first-class technical services to restore temporarily inaccessible info.
If you are in trouble with a hard disk drive, solid-state disk, RAID array, NAS cloud, smartphone or tablet, don't hesitate to dial ACE Data Recovery support line to get vital files back safe and sound.