Pasadena, CA Data Recovery Services - Hard Drives, SSD, RAID Recovery
Advanced Data Retrieval Capabilities for Businesses and Individuals in Pasadena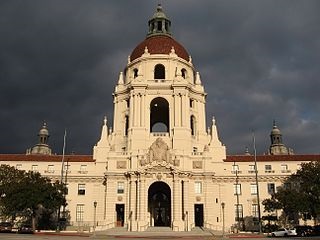 Professional data recovery is an essential need for computer owners and data centers in Pasadena, CA. Losing vital information because of a faulty hard disk drive, RAID/NAS server, SSD, or USB Flash device is that very "special" thing local corporations and households want to avoid at all costs. Luckily, not much is needed to cope with the consequences of a desktop/server failure and retrieve critical files in one piece.
ACE Data Recovery, a team of highly-skilled IT specialists, offers the complete set of cutting-edge solutions to restore business-related documents, priceless photos, favorite music and other important files from any type of data storage platform. These days, many corporate and individual users in Pasadena, CA entrust their desktop drives, external HDD/SSD units, RAID/SAN/JBOD volumes, network-attached storages and iOS/Android widgets to ACE Data Recovery Company. The reason is, ACE is capable to retrieve every single intact file from a complete wreck used to be a state-of-the-art file storage.
Data Recovery Process: How It Works for Clients from Pasadena
Free external hard drive or usb flash with each
completed
recovery
Our Data Recovery Experts Are Ready to Serve Customers from Pasadena
For your convenience, ACE Data Recovery has an office in
Los Angeles, CA
. Whenever you're ready to start a free diagnostic evaluation of your media, call us at
877-304-7189
, bring your storage device to our Los Angeles, CA office, and be sure your data is in professionals hands.
A-grade data recovery in Pasadena, CA: it's more affordable than it seems
File retrieval with ACE Data Recovery is very easy. In fact, after the company's specialists pitch in, the customers in Pasadena can forget about their data for a while. To meet customers' expectations, certified technicians try their best. To piece sensitive information together and retrieve it safe and sound, ACE Data Recovery engineers can develop highly-specific hardware tools using the advantage of the proprietary lab. As a result, customers get brand new data storage devices full of saved info.
At the same time, the company has the most reasonable price policy of all data recovery services providers on the IT market. Small business owners and ordinary computer owners in Pasadena don't need to lose their shirts in order to get files back from defective hard drives, NAS clouds, RAID/JBOD volumes, pen drives, tapes, SSDs, smartphones and tablets. As soon as ACE Data Recovery team does without projects outsourcing and prepayment, the company is the best choice for people who want to save money on the first-class file recovery.
Don't worry, it still can be recovered in Pasadena, CA. Call ACE Data Recovery to get files back.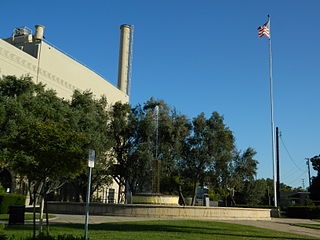 Even if you are sure that your desktop, MacBook, RAID server or NAS cloud is absolutely dead, there's a chance of successful getting priceless information off it. ACE Data Recovery experts are always ready to give you a hand with fixing serious data-related problems.
In the majority of the complex cases when important files get locked inside a faulty HDD, SSD, RAID, SAN, Flash drive or "smart" gizmo, the only way to avoid severe data loss is to call on a certified recovery services provider. For many Pasadena residents it is ACE Data Recovery Company.
Don't hesitate to use the advantage of qualified recovery specialist, as only real technicians can handle defective storage units. Call the ACE Data Recovery team right away to save as many files as possible.