Palmdale, CA Data Recovery Services - Hard Drives, SSD, RAID Recovery
Advanced Data Retrieval Capabilities for Businesses and Individuals in Palmdale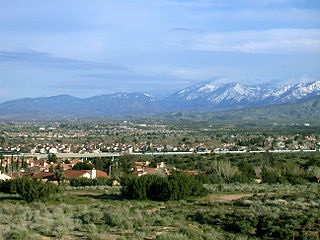 Data loss is what usually happens to your critical files when you have plans for them. The slightest slip from a hard disk drive, RAID/SAN/NAS storage, SSD drive or pen drive and the whole data array on your desktop, Mac device or server gets inaccessible. In fact, there are many factors that may result in data storage device failure, including logical/mechanical errors, careless human actions, drive/gizmo degradation caused by the natural wear and tear.
When crucial files get trapped inside a PC, Mac or RAID/NAS server, both corporate and individual users in Palmdale, CA call the ACE Data Recovery team for qualified assistance. And they are absolutely right, as only certified technicians have all the necessary know-hows to cope with the consequences of a hard drive failure, RAID corruption, SSD overheating, iOS/Android widget crash.
Possessing in their own hi-tech lab, ACE Data Recovery experts can easily perform the most complex operations to retrieve sensitive files from the completely dead data storage platforms. Moreover, the company's engineers can develop efficient case-specific tools in-house. That's right, ACE Data Recovery customers in Palmdale, CA get first-grade services.
Data Recovery Process: How It Works for Clients from Palmdale
Free external hard drive or usb flash with each
completed
recovery
Our Data Recovery Experts Are Ready to Serve Customers from Palmdale
For your convenience, ACE Data Recovery has an office in
Los Angeles, CA
. Whenever you're ready to start a free diagnostic evaluation of your media, call us at
877-304-7189
, bring your storage device to our Los Angeles, CA office, and be sure your data is in professionals hands.
Choose ACE Data Recovery for Palmdale, CA - gain the best experience in the field of file retrieval
Dealing with ACE Data Recovery means dealing with pros for business keepers and households in Palmdale, CA. Not only local residents get their files back from defective HDDs, SSDs, RAID/NAS/JBOD/SAN arrays, USB Flash units, but also learn a lot about the basic data recovery routines.
Talking about first-grade file recovery, it's hard not the mention the customer-friendly price policy developed by the ACE Data Recovery team for more than 35 years on the IT market. Point being, ACE charges money for the retrieved files only. In addition, the company is large and independent enough to handle defective data storage platforms onsite without outsourcing projects. As a result, those corporate and individual users in Palmdale, CA who use the advantage of ACE Data Recovery professionalism don't need to pay extra money for the high-class data retrieval.
Take care of your information in Palmdale, CA - retrieve files with ACE Data Recovery team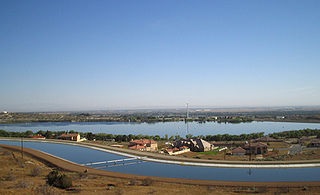 There's a thing no computer/server user in Palmdale, CA should forget: the only person who really can take care of your files is you and only you. When a nasty thing happens to your desktop, RAID server, NAS cloud, external HDD or Apple SSD unit, you are the only person who can make a decision about professional data recovery.
It's not a secret that data saving requires highly-specific tools and lots of qualified time. No DIY solutions can help when precious files become inaccessible and there's no way to run the faulty drive. That's why dealing with certified technicians from ACE Data Recovery is the most reliable way to get crucial info back.
To hire a team of professional data retrieval specialist before it's too late for your files, all you need to call the ACE Data Recovery support line and present the case.