Garden Grove, CA Data Recovery Services - Hard Drives, SSD, RAID Recovery
Advanced Data Retrieval Capabilities for Businesses and Individuals in Garden Grove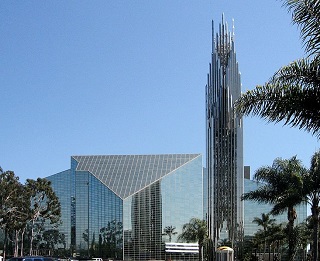 As the world's leading provider of high-class data retrieval services, ACE Data Recovery team will help business keepers and individual PC/Mac owners in Garden Grove, CA to restore important information from defective hard disk drives, solid-state platforms, external drives, RAID/JBOD/NAS arrays, iOS/Android devices, and outdated media.
No doubt, retrieving files that get temporarily lost is hard work. It requires a lot of time and highly-specific tools. As for data loss, people in Garden Grove don't need to try hard to encounter it. It can happen anytime to any kind of data storage device. Be it a fancy Apple device, high-performance PC or secure RAID array, a single logical/mechanical failure can make the whole data array inaccessible. And it gets worse and worse as it goes on. Every time user try to access crucial information on a failed HDD, SSD, RAID, NAS, USB Flash unit, he/she risk losing files once and for all.
To remedy the situation and get inaccessible information off the faulty file storages, ACE Data Recovery offers a thousand and one hi-tech solutions. Any computer owner in Garden Grove can count on the assistance of the renowned specialists in data retrieval.
Data Recovery Process: How It Works for Clients from Garden Grove
Free external hard drive or usb flash with each
completed
recovery
Our Data Recovery Experts Are Ready to Serve Customers from Garden Grove
For your convenience, ACE Data Recovery has an office in
Los Angeles, CA
. Whenever you're ready to start a free diagnostic evaluation of your media, call us at
877-304-7189
, bring your storage device to our Los Angeles, CA office, and be sure your data is in professionals hands.
Safe and affordable: qualified data retrieval in Garden Grove, CA from ACE Data Recovery
Is it actually safe to entrust private or business-related information to someone you hardly know? When it comes to a desktop drive failure, SSD drive overheating/deformation, RAID/NAS corruption or "smart" gizmo damage, the choice is small. The first option is to recover sensitive information using doubtful DIY methods.
Still, if you really need your files back, call the ACE Data Recovery team for professional assistance with data retrieval. When dealing with failed data storage devices, ACE relies only on the proprietary tools, developed onsite, and does without tasks outsourcing. In other words, no user in Garden Grove should think his/her files can fall into the hands of a malefactor.
In addition, customer-oriented price policy makes ACE Data Recovery services affordable not only for businesses, but also for the majority of households in and around Garden Grove, CA.
Call on ACE Data Recovery team to save precious files from loss in Garden Grove, CA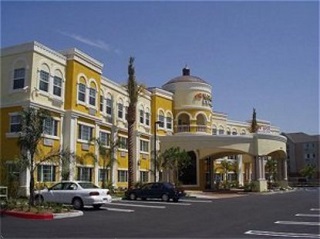 No matter, what happens to your PC, Mac or RAID/NAS server when you keep ACE Data Recovery number around, a team of certified technicians can ensure successful data retrieval even in the most severe cases of data inaccessibility.
For more than 35 years of hands-on experience, ACE has developed a wide range of high-efficient solutions to piece data together and recover it from any type of hard drive, SSD, RAID, NAS, smartphone or tablet. At the same time, ACE Data Recovery experts improve their skills in order to get ready to cope with any challenge their customers in Garden Grove, CA can face.
Save your time and nerves, call the ACE Data Recovery support line right away. If your files can be recovered, the most reliable way to save them from permanent loss is to restore them with ACE.