Fullerton, CA Data Recovery Services - Hard Drives, SSD, RAID Recovery
Advanced Data Retrieval Capabilities for Businesses and Individuals in Fullerton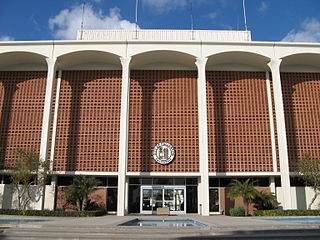 For businesses and households in Fullerton, CA, ACE Data Recovery team offers a wide range of state-of-the-art solutions for safe retrieval of intact pieces of crucial data from failed hard disk drives, SSD drives, RAID/JBOD/NAS arrays, USB Flash devices, magnetic tapes, zip drives and other file storage platforms known to modern computer owners.
Every PC/Mac user in Fullerton, CA knows that keeping sensitive information safe is not the easiest topic to discuss. Not to mention local corporations, data centers and small business keepers processing tons of vital files stored on corporate RAID servers or network-attached storages.
However, there's much more unpleasant thing no one in Fullerton would like to encounter. That troublemaker is data loss. When a desktop, Mac device, external hard drive or RAID/NAS array fails, all user info on it gets inaccessible, corrupted or lost. In severe cases, this may mean the end of a business not only for small companies, but also for large corporations in Fullerton, CA.
On the other hand, even if critical data got inaccessible, it doesn't mean the game's over. A team of certified data recovery specialists is what Fullerton users need to get files off the faulty hard disk drives, solid-state platforms, RAID/JBOD/NAS volumes, pen drives, and iOS/Android widgets. In this regard, ACE Data Recovery is the only company capable to turn data retrieval routine into a comfy and pleasant procedure.
Data Recovery Process: How It Works for Clients from Fullerton
Free external hard drive or usb flash with each
completed
recovery
Our Data Recovery Experts Are Ready to Serve Customers from Fullerton
For your convenience, ACE Data Recovery has an office in
Los Angeles, CA
. Whenever you're ready to start a free diagnostic evaluation of your media, call us at
877-304-7189
, bring your storage device to our Los Angeles, CA office, and be sure your data is in professionals hands.
There's no need for Fullerton, CA residents to overpay for qualified data recovery
Believe it or not, ACE Data Recovery services are affordable not only for business, but also for ordinary householders in Fullerton, CA. The trick is, ACE relies on a sensible price policy when it comes to customer service.
No third-party solutions, no outsourcing, and no prepayment - these "no-no" things make ACE Data Recovery team very popular not only in Fullerton, but all over the United States. Sure thing, nobody want to overpay, even when it comes to precious files saving.
Contact ACE Data Recovery right away to get you files back safe and sound in Fullerton, CA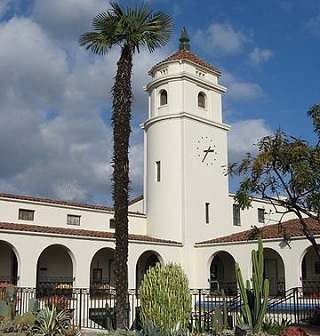 Yep, you can get your files back! It's not a big deal for ACE Data Recovery experts. Actually, dealing with professional data recovery services providers is the only sure way to restore every single intact piece of data from a defective HDD, SSD, RAID, NAS, pen drive, SM card, floppy disk, smartphone or tablet.
Certified specialists have both time and highly-specific tools to read failed drives sector by sector and piece all info together for further safe retrieval. ACE Data Recovery experts went further. They have all the necessary know-how to develop high-specific solutions to improve chances of successful data retrieval in really tough cases of the temporary data loss.
For any computer owner in Fullerton, CA there's an opportunity to restore vital information from a faulty or completely dead drive or gizmo. To get started with the first-grade data retrieval, all you need is make a quick call to the ACE Data Recovery support line and specify the issue.