El Monte, CA Data Recovery Services - Hard Drives, SSD, RAID Recovery
Advanced Data Retrieval Capabilities for Businesses and Individuals in El Monte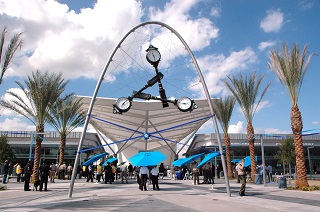 ACE Data Recovery is exactly the company business keepers and individual PC/Mac owners in El Monte, CA look for in order to get critical information off of faulty hard disk drives, solid-state platforms, RAID server, NAS clouds, and "smart" iOS/Android devices.
Using the latest technologies, ACE Data Recovery specialists can retrieve intact pieces of sensitive information from any type of data storage unit known to advanced users in El Monte. Even if a hard drive or portable gadget is severely damaged, there's still a chance of successful data retrieval for ACE Data Recovery customers in El Monte, CA.
In fact, the company is equipped well enough to perform complex operations with the latest models of physical drives. So, ACE can boast of the unique Physical Drive Library containing large stock of the hard drives and their parts. That means when a "hot swap" is needed, certified engineers can replace defective storage unit's parts and get access to intact user files for further retrieval.
It's not a secret that professional data recovery costs money. The same is with ACE Data Recovery: certified technical specialists, using the advantage of highly specialized tools to handle wide range of defective HDDs, SSDs, RAID/JBOD/NAS volumes, pen drives, magnetic tapes, smartphones and tablets, deserve a sort of monetary compensation for doing monotonous, tedious work.
Data Recovery Process: How It Works for Clients from El Monte
Free external hard drive or usb flash with each
completed
recovery
Our Data Recovery Experts Are Ready to Serve Customers from El Monte
For your convenience, ACE Data Recovery has an office in
Los Angeles, CA
. Whenever you're ready to start a free diagnostic evaluation of your media, call us at
877-304-7189
, bring your storage device to our Los Angeles, CA office, and be sure your data is in professionals hands.
Affordable first-class retrieval services for El Monte, CA businesses and households
As for ACE Data Recovery customers in El Monte, CA, they don't worry too much about the price of the service. The majority of local corporations, small business owners and individual PC/Mac users can afford services provided by ACE Data Recovery team.
As soon as the company relies on the proprietary tools and strategies, and possesses state-of-the-art equipment to develop unique case-specific solutions to ensure successful data recovery, it can do without projects outsourcing. As a result, ACE offers A-grade retrieval services for fair price.
Contact ACE Data Recovery: choose the most reliable way to save your files from loss in El Monte, CA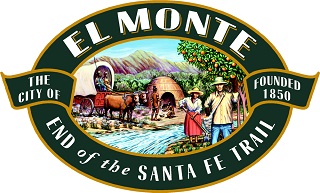 If there are reasons to believe that your desktop drive, Apple SSD unit, external HDD storage, RAID, NAS, USB Flash device or smartphone is down, the first thing to do is to switch it off. The thing is all sensitive files on a drive or gadget can get severely corrupted, or even overwritten, because of the further use of the faulty PC, Mac or server.
Next, call the ACE Data Recovery team for professional assistance with retrieving files. Don't try to get data back on your own, as careless DIY methods may result in complete storage unit damage and irretrievable data loss.
With ACE Data Recovery you have a real chance to save vital info, so don't miss it. Call ACE right away and let them know about your issue. The sooner you will start with qualified data recovery, the better.