Downey, CA Data Recovery Services - Hard Drives, SSD, RAID Recovery
Advanced Data Retrieval Capabilities for Businesses and Individuals in Downey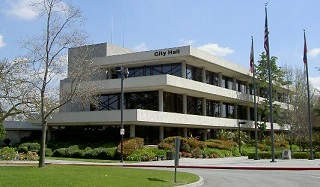 Retrieving important files from faulty hard disk drives, solid-state disks, USB Flash devices, and RAID/JBOD/NAS platforms is what ACE Data Recovery team does best. For business owners and individual computer users in Downey, CA ACE offers the full pack of proven solutions to fix and restore temporarily inaccessible or accidentally deleted data.
It's hard to imagine doing business or living a full social life in Downey, CA without processing a large amount of valuable information. To keep their digital treasures for years to come, local residents rely on the secondary data storages. Unfortunately, it doesn't prevent crucial files from loss. Be it the most secure HDD, SSD drive, RAID or network-attached storage, it can suffer from human errors, logical/mechanical corruption, manufacturing defects or normal wear and tear.
For its part, ACE Data Recovery Company possesses a wide range of unique tools and strategies to retrieve temporarily inaccessible information from any type of a hard disk drive, SSD, RAID, NAS, iOS/Android gizmo. Not only that, but any PC/Mac owner in Downey, CA can count on professional assistance with data retrieval from real data recovery experts at ACE.
ACE Data Recovery Company was founded in 1981. Since then, the company's certified technicians have constantly improved their skills. These days ACE Data Recovery is the world's leaders in providing the first-grade IT services in field of data retrieval.
Data Recovery Process: How It Works for Clients from Downey
Free external hard drive or usb flash with each
completed
recovery
Our Data Recovery Experts Are Ready to Serve Customers from Downey
For your convenience, ACE Data Recovery has an office in
Los Angeles, CA
. Whenever you're ready to start a free diagnostic evaluation of your media, call us at
877-304-7189
, bring your storage device to our Los Angeles, CA office, and be sure your data is in professionals hands.
Businesses and households in Downey, CA may count on ACE Data Recovery team
Corporations and households, seeking qualified assistance with retrieving sensitive information from defective RAID servers, NAS clouds, desktop drives, external HDD/SSD drives and Mac devices, don't need to look further. The ACE Data Recovery team has all the necessary know-how to cope even with the most complex cases of data inaccessibility. All intact pieces of private or business-related files will be gently retrieved from a failed storage unit, thoroughly verified and saved to a more stable drive.
With ACE, people in Downey can be sure their priceless data will be successfully recovered.
Use your chance to restore vital files in Downey, CA in one piece - call ACE Data Recovery team today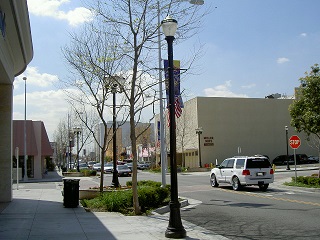 When something goes wrong with your PC, MacBook, RAID server, smartphone or tablet, it's about time to pick up the phone and call the ACE Data Recovery team for help. Don't try to fix the issue on your own, as careless DIY actions may result in severe corruption to priceless files on a faulty HDD, SSD, RAID, USB Flash device, NAS.
Amongst all possible data retrieval options, the most reliable one is to leave all the hard work to someone who knows how to cope with data-related problems. That "someone" is ACE Data Recovery Company. Professional engineers are equipped enough to develop efficient case-specific solutions to ensure successful data retrieval on the first try.
Just keep in mind: all your files can be retrieved even from the heavily damaged drive or widget. Call the ACE Data Recovery support line right away!