Concord, CA Data Recovery Services - Hard Drives, SSD, RAID Recovery
Advanced Data Retrieval Capabilities for Businesses and Individuals in Concord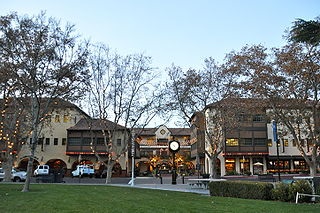 For thousands of people in Concord there's nothing special about dealing with important data every day. It's a lot harder to keep favorite music, vital documents, priceless family photos and other crucial files safe. From time to time Concord residents call ACE Data Recovery in order to prevent critical files from permanent loss.
To keep terabytes of crucial information, PC and Mac users in Concord rely on various data storage devices: hard disk drives, solid-state drives, USB Flash units, RAID, JBOD, NAS portable clouds, iOS/Android gadgets, etc. Such a practice allows Concord users to access their files from anywhere.
Still, using physical platforms to keep private data for years to come isn't always safe. The thing is no physical hard drive, SSD storage or RAID volume can last forever. Over time, even the most reliable HDD, NAS cloud, smartphone or tablet will fail due normal wear and tear, clumsy human actions or hidden manufacturing defects. And when nasty things happen to their data storage devices, people in Concord prefer to leave all the hard work to certified data recovery service providers.
Data Recovery Process: How It Works for Clients from Concord
Free external hard drive or usb flash with each
completed
recovery
Our Data Recovery Experts Are Ready to Serve Customers from Concord
For your convenience, ACE Data Recovery has an office in
San Francisco, CA
. Whenever you're ready to start a free diagnostic evaluation of your media, call us at
877-304-7189
, bring your storage device to our San Francisco, CA office, and be sure your data is in professionals hands.
Positive experiences for Concord, CA residents who seek professional data recovery services.
Dealing with ACE Data Recovery allows people in Concord not only to retrieve crucial files from faulty or completely damaged desktop drives, SSDs, RAID/NAS volumes, smartphones and tablets, but also to save money using affordable data recovery solutions.
While some tech-savvy PC/Mac users in Concord rely on questionable DIY solutions to retrieve important information from hopeless data storage devices, others entrust their HDDs, SSDs, RAID/JBOD/NAS units to ACE Data Recovery in order to ensure their files safety and avoid wastage.
Data Recovery in Concord, CA - Give us a Call to Get Started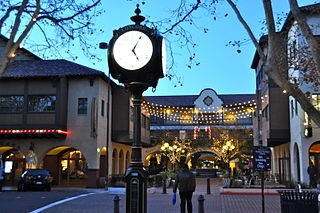 For more than 35 years of hands-on experience, ACE Data Recovery, the world's leader in providing qualified data retrieval services, has developed a great many efficient tools to extract precious user data from any storage platform known to Concord residents. In addition, ACE constantly updates their knowledge in order to handle with the latest models of hard disk drives, solid-state drives, RAID/NAS volumes, smartphones and tablets.
If your desktop drive, Apple SSD storage, RAID server or NAS cloud is in trouble and you want to save crucial information from corruption or loss, don't hesitate to contact ACE Data Recovery and order A-grade file recovery services for fair price. Remember, clumsy attempts to remedy the situation with the storage device may result in irretrievable consequences, including permanent data loss. So, refrain from DIY practices, leave everything to ACE Data Recovery instead!