Burbank, CA Data Recovery Services - Hard Drives, SSD, RAID Recovery
Advanced Data Retrieval Capabilities for Businesses and Individuals in Burbank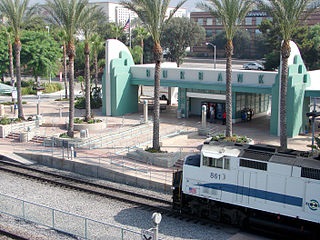 What is more important for modern residents of Burbank, CA, living and running businesses on the Internet? Private and business-related files, of course! To keep all vital data safe, business owners and individual PC/Mac users rely on wide range of data storage platforms.
Hard disk drives, solid-state drives, RAID/JBOD/NAS arrays, USB Flash devices and iOS/Android gadgets are all constantly used by Burbank residents. Still, it happens frequently that even the most trustworthy file storage platforms fail and lock sensitive information on a hard drive or server.
The important thing is that all intact files can be restored. To retrieve crucial information from a faulty desktop drive, RAID server, pen drive or SSD storage, people in Burbank, CA can use the advantage of qualified services provided by the ACE Data Recovery team, the world's leader in saving vital user data from permanent loss.
To restore temporarily lost files, ACE Data Recovery technicians use unique tools, developed in-house. Also, to minimize the risk of data corruption, the companies' engineers don't work with sensitive information directly. It's much safer to create an image of a faulty HDD, SSD, RAID array, NAS cloud or USB Flash unit and prevent the original data array from potential damage.
Data Recovery Process: How It Works for Clients from Burbank
Free external hard drive or usb flash with each
completed
recovery
Our Data Recovery Experts Are Ready to Serve Customers from Burbank
For your convenience, ACE Data Recovery has an office in
Los Angeles, CA
. Whenever you're ready to start a free diagnostic evaluation of your media, call us at
877-304-7189
, bring your storage device to our Los Angeles, CA office, and be sure your data is in professionals hands.
Affordable assistance with data recovery for businesses and households in Burbank, CA
In addition to state-of-the-art data recovery solutions, ACE offers a well-thought-out customer-specific policy. Before ordering A-grade services, ACE Data Recovery customers in Burbank, CA can use the advantage of free data unit examination.
And furthermore, ACE Data Recovery team maintains a strong sense of self-reliance when it comes to retrieving fragile files from defective desktop HDDs, RAID, and SSDs. As a result, the companies' customers don't pay for outsourcing with the external service providers.
Your data isn't lost! ACE Data Recovery specialists can prove it for Burbank, CA residents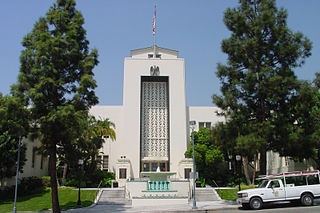 If you're looking for a reliable data recovery service provider, capable to restore every single intact file from a failed hard drive, Apple SSD, logically corrupted RAID/NAS array, deformed pen drive or dusty magnetic tape, you don't need to look further. ACE Data Recovery Company offers a full range of high-class services to fix any data-related issue that may happen to corporations and households in Burbank, CA.
Remember, DIY solutions and home-made tools don't make a perfect choice for those Burbank residents, who really want to get precious files back safe and sound. Quite the contrary, careless human actions may result in irretrievable data corruption and loss. So, to avoid any unnecessary excitement, it would be very wise of you to order qualified data retrieval from ACE Data Recovery.
Regardless of the drive failure, ACE has enough solutions to get every single piece of user data back. Call the ACE Data Recovery support line right away to make sure your problem can be fixed.