Berkeley, CA Data Recovery Services - Hard Drives, SSD, RAID Recovery
Advanced Data Retrieval Capabilities for Businesses and Individuals in Berkeley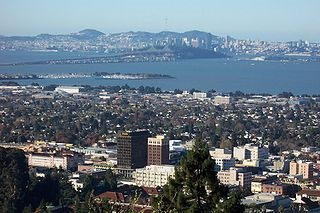 It's never fun losing sensitive information. That simple truth is known for many PC and Mac users in Berkeley, CA. Every year hundreds of individual users and business owners there suffer from the consequences of data loss and call on ACE Data Recovery specialists for professional help in data retrieval.
It's no exaggeration to say that regardless of model, any data storage platform can turn into a locked box full of crucial files. Even state-of-the-art hard disk drives, SSD storages, RAID/JBOD/NAS volumes and iOS/Android "smart" widgets aren't immune from serious logical and physical failures that may threaten priceless user data.
The good news is that in most cases, intact sensitive information from a faulty HDD, SSD, RAID, NAS, smartphone or gadget can be recovered. However, data retrieval is often a piece of very painstaking work which requires professional attention. That's why vast majority of people in Berkeley, faced serious problems because of defective desktop drives, RAID servers, NAS clouds, SSD storages or portable gadget, don't rely on questionable DIY practices. Instead, they choose ACE Data Recovery for their advanced data retrieval capabilities for individuals and businesses.
Data Recovery Process: How It Works for Clients from Berkeley
Free external hard drive or usb flash with each
completed
recovery
Our Data Recovery Experts Are Ready to Serve Customers from Berkeley
For your convenience, ACE Data Recovery has an office in
San Francisco, CA
. Whenever you're ready to start a free diagnostic evaluation of your media, call us at
877-304-7189
, bring your storage device to our San Francisco, CA office, and be sure your data is in professionals hands.
Experienced Berkeley, CA Data Recovery
To provide PC/Mac users in Berkeley with positive experience, ACE Data Recovery specialists use proprietary tools and software developed onsite. And not only that! In case of a mechanical storage unit failure, ACE can swap deformed unit's parts using the advantage of unique Physical Drive Library containing tons of "donor" parts for any data storage device known to modern Berkeley users.
In addition to impressive potential for developing unique data retrieval solutions, ACE Data Recovery has user friendly price policy which makes high-class data recovery services affordable not only for large corporations, but for individual users in Berkeley.
Data Recovery in Berkeley, CA - Give us a Call to Get Started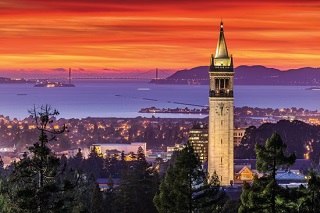 Berkeley residents, who need professional help in retrieving deleted or temporarily inaccessible information from failed desktop drives, RAID/JBOD/NAS volumes, SSD storage platforms, smartphones and tablets, can hire a team of certified data retrieval for a fair price.
The main standard policy to follow for ACE Data Recovery technicians can be outlined as follows: No Data - No Charge. So, in the rare cases in which ACE can't retrieve critical files from a defective hard disk drive, SSD storage, RAID/NAS, iPhone, MacBook or any other data storage platform, customers don't pay a penny for services.
For more than 35 years of providing services on the IT market, ACE Data Recovery team has evolved into the world's leading expert in data retrieval. Don't miss a chance to save your precious data from permanent loss. Call the ACE Data Recovery support center and order #1 data retrieval services today!