Bakersfield, CA Data Recovery Services - Hard Drives, SSD, RAID Recovery
Advanced Data Retrieval Capabilities for Businesses and Individuals in Bakersfield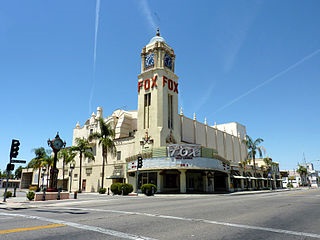 Computer/server owners in Bakersfield, CA certainly appreciate qualified data recovery services, as there's nothing like a team of certified technicians to retrieve vital information from a defective desktop drive, external HDD, SSD storage, RAID, JBOD, NAS, USB Flash device or iOS/Android gizmoHowever, it's not always enough to know that data recovery requires professional help. It's more important to choose a data retrieval service provider, capable to cope with different cases of inaccessibility, and also ensure a favorable outcome.
When it comes to high-class data retrieval, the ACE Data Recovery team can beat any recovery shop in and around Bakersfield, CA. Not to mention IT-savvy computer owners using questionable home-made solutions to fix serious data-related problems.
With qualified assistance of the ACE Data Recovery experts, businesses and households in Bakersfield improve their chances of successfully retrieving crucial files off faulty hard drives, SSD/HDD platforms, RAID arrays, NAS clouds, smartphones and tablets.
ACE Data Recovery Company was founded in 1981. From that time on, the company has provided A-grade IT-services in the field of data recovery. These days, ACE possesses a wide range of efficient solutions designed to provide secure piecing of important data together and retrieving it from any type of data storage platform.
Data Recovery Process: How It Works for Clients from Bakersfield
Free external hard drive or usb flash with each
completed
recovery
Our Data Recovery Experts Are Ready to Serve Customers from Bakersfield
For your convenience, ACE Data Recovery has an office in
Los Angeles, CA
. Whenever you're ready to start a free diagnostic evaluation of your media, call us at
877-304-7189
, bring your storage device to our Los Angeles, CA office, and be sure your data is in professionals hands.
Advanced ACE Data Recovery solutions for businesses and households in Bakersfield, CA
As soon as ACE Data Recovery specialists use the advantage of proprietary facilities, there's no need for them to rely on third-party tools and strategies. Such independence plays into the hands of business keepers and individual PC/Mac owners in Bakersfield, CA. Namely, local residents can use high-class data recovery services without paying extra money for outsourcing with external contractors. As a result, data retrieval with ACE is both affordable and comfortable.
Get started with qualified data recovery in Bakersfield, CA right away - call ACE Data Recovery team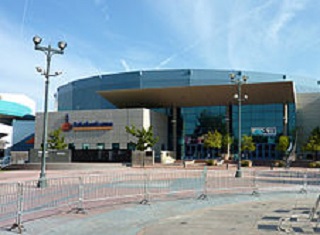 Losing critical data is one of the most unpleasant things for lots of computer/server owners in Bakersfield, CA. Nevertheless, most cases of temporary data loss, caused by the hard disk drive failure, SSD unit overheating, RAID/NAS corruption or "smart" gadget damage, can be handled by certified engineers, making a part of ACE Data Recovery team.
ACE has a thousand and one ways to retrieve intact files even from heavily damaged data storage unit. If it is possible to get info back, they will do it.
To use the advantage of ACE Data Recovery services, Bakersfield residents just need to dial the company's support line and provide details on the data-related issue. That's it!
Don't hesitate to report hard drive failures, RAID corruptions and other problems that threaten your precious data. Call ACE Data Recovery right away, because every minute is critical when it comes to saving files from permanent loss.