Anaheim, CA Data Recovery Services - Hard Drives, SSD, RAID Recovery
Advanced Data Retrieval Capabilities for Businesses and Individuals in Anaheim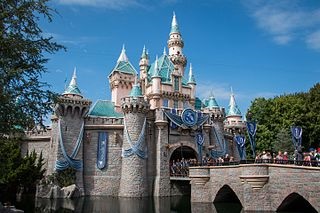 Professional data recovery, as a set of qualified actions aimed at retrieving temporarily inaccessible or deleted files from intact or faulty data storage devices, is in popular demand amongst business owners and householders all over the United States.
Just like their counterparts in other US cities, corporations and average PC/Mac owners in Anaheim, CA suffer from wide range of data-related issues. When a hard disk drive, solid-state platform, RAID server or NAS cloud fails, it creates a real disaster for its owner. Sure thing, nobody in Anaheim likes to lose a whole bunch of vital information at once!
Luckily, data inaccessibility can be fixed and all intact files can be successfully recovered from any type of data storage device. Moreover, people in Anaheim, CA don't even need to deal with faulty desktop drives, external HDDs, Apple SSD storages, RAID/JBOD/NAS arrays, iOS/Android toys and USB Flash devices on their own. It would be much safer and comfortable to leave all the data retrieval routine to certified experts forming the core of ACE Data Recovery Company, the leading provider of professional data retrieval services on the IT market.
Hiring qualified data recovery specialists provides very definite pros to Anaheim users and data centers. So, in case of a serious problem with a PC, Mac, RAID or NAS, with the ACE data Recovery team people can improve their chances of getting as much crucial info back as possible. The company has more than 35 years of successful hands-on experience in retrieving sensitive files from wide range of storage platforms. In other words, ACE can recover data even from hopeless drives and servers.
Data Recovery Process: How It Works for Clients from Anaheim
Free external hard drive or usb flash with each
completed
recovery
Our Data Recovery Experts Are Ready to Serve Customers from Anaheim
For your convenience, ACE Data Recovery has an office in
Los Angeles, CA
. Whenever you're ready to start a free diagnostic evaluation of your media, call us at
877-304-7189
, bring your storage device to our Los Angeles, CA office, and be sure your data is in professionals hands.
Dealing with ACE Data Recovery team is a great experience for Anaheim, CA residents
Another pleasant thing is that ACE Data Recovery customers in Anaheim, CA pay a fair price for the services they get. The company is well equipped and independent enough to do without projects outsourcing. That makes professional data recovery affordable for both corporations and individuals in Anaheim. There is no need to overpay for data retrieval.
Call on ACE Data Recovery experts to retrieve important files in one piece in Anaheim, CA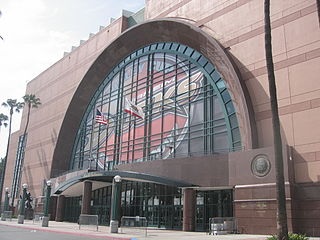 There are many nasty things that may happen to your hard drive, SSD storage, RAID/JBOD array, NAS portable cloud, pen drive, smartphone or tablet. And almost always the result of a hard drive/server/gizmo failure is the same: your files become inaccessible.
To cope with temporarily data loss and prevent it from becoming permanent, businesses and households in Anaheim, CA shouldn't hesitate to contact the ACE Data Recovery team for professional assistance with file recovery.
Keep in mind that delays have dangerous ends. The more you doubt the worse for your files. The best way to save your data from irretrievable corruption is to retrieve it using state-of-the-art technologies. Call ACE Data Recovery today to get priceless files back.