Seattle, WA Data Recovery Services - Hard Drives, SSD, RAID Recovery
Advanced Data Retrieval Capabilities for Businesses and Individuals in Seattle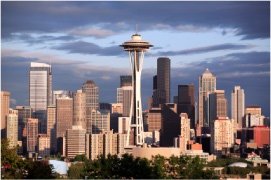 When living or passing through Seattle, at any point in the last ten years, it becomes obvious that Seattle has become the technological hub of Washington State. From the establishment of renowned
computer hardware companies
to the numerous different tech gatherings and conventions you only need to take a single look around in order to see that Seattle is something of a hub for technology of all kinds. It's somewhat unsurprising then, that Seattle should have such a large variety of different options when it comes to the data retrieval market. This high number of different competing companies, of course, brings a massive competing market into being, one which has dominated the Seattle scene for years now, subsequently confusing potential customers and people, just searching for a
data retrieval services
, alike. As a result of this, our company has decided to extend itself into Seattle to provide a viable alternative to current competing companies on the bloated market, and with the establishment of our services on 506 Second Avenue, you can reap the benefits of the opportunity our company provides.
Free external hard drive or usb flash with each
completed
recovery
Our Data Recovery Experts Are Ready to Serve Customers from Seattle
For your convenience, ACE Data Recovery has an office in Seattle, WA. Whenever you're ready to start a free diagnostic evaluation of your media, call us at 1-877-304-7189, bring your storage device to our Seattle, WA office, and be sure your data is in professionals hands.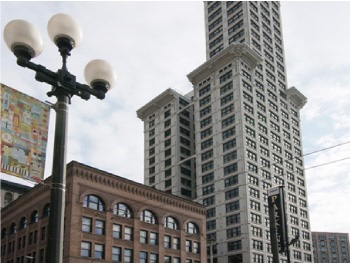 Seattle, WA ACE Data Recovery

:

506 Second Avenue

,

Suite 1400,

Seattle

,

WA

98104

US

Toll Free: +1

877-304-7189

Office hours: 8:30am-5:00pm Mon-Fri

Email:

Customer Service
"Glad you guys are in business!"
My SSD crashed on a relatively new computer and unfortunately I had not backed up a very important file. ACE Data Recovery was able to get every file for me. Thanks!

Scott Fisher
Rated

5.0
on 08/18/2020
Experienced Seattle, WA Data Recovery
Dealing with us is simple, first you can call us at 877-304-7189, so that you might get into touch with us yourself, and consult us on any problems or questions you might have regarding data retrieval. Next, you can bring down your
internal or external hard drive, RAID, flash drive, or solid state drive
and leave it in our Service Center. From there your storage device will be shipped to our technicians, who'll subsequently examine it, completely free of charge.
Data Recovery in Seattle, WA - Give us a Call to Get Started
Once the examination is complete, we'll contact you with a final quote of how much the retrieval will cost and how much time it will take, both of which depending on the extent to which the device is damaged. Should you choose to accept, we'll have our engineers begin working on recovering your precious data, a process which should probably be completed within the space of a week. Once the retrieval is complete, we'll
send your data back
to you on a free return media, with the delivery also being free of charge. This entire process is swift, and will be completed without any major fuss.
Just drop your storage media by at our aforementioned location, right next to Pioneer Square near 2nd Avenue.

ACE Data provides hard drive recovery on a full range of HDDs including internal and external hard drives of all sizes, makes and models.Our staff have decades of experience in retrieving your files from servers, desktops, laptops or recover external hard drive. Never assume that data on your hard drive was lost forever, no matter what it has been through. We can retrieve any data even from storage devices that other data recovery companies deem "unrecoverable".
ACE Data performs recovery services on a full range of solid state drives on any NAND flash memory technologies for all makes and models of laptops, desktop and network storages. Solid state storage devices have no moving parts, so this creates the wrong impression that data is much safer on an SSD. However, this is not the case. SSDs are more vulnerable to some defects than typical HDDs are. SSDs have a limited number of write cycles, leading to potential data loss.
Our dedicated team of RAID data recovery engineers is trained to handle all of the current RAID hardware platforms as well as SAN and NAS appliances commonly utilized in the market today. ACE Data Recovery has extensive experience in recovery from failed RAID's, including parity-distributed and basic spanned or striped volumes. We only require the active members of the array in order to recover lost data - no controllers, cables or enclosures..
ACE Data Recovery has the experience, tools and knowledge base to retrieve your data whether you have a iMac, Mac Pro or Macbook of any model. We don't just recover your individual treasured photos and videos and return them to you in one big unorganized cluster. Unlike the services of our competitors, our data recovery process involves the total retrieval of your library fully intact, not just the individual files. At ACE Data Recovery we know how to rescue and reassemble the broken Time Machine puzzle as well.
We are able to recover your data from various brands, types of media and technologies, including, but not limited to: