Sterling, VA Data Recovery Services - Hard Drives, SSD, RAID Recovery
Advanced Data Retrieval Capabilities for Businesses and Individuals in Sterling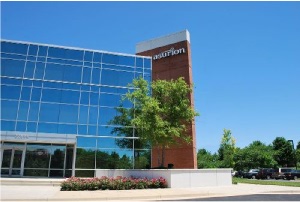 Losing all of your computer data is a terrible feeling. In the blink of an eye, all of your business files and important family documents as well as sentimental things like photographs are just gone. Fortunately, recovering data from hard drives, RAIDS, solid state drives, and USB drives is possible. Whether you've lost data because of a natural disaster, file deletion, human error, reforming/repartitioning or software corruption, the engineers at our Falls Church facility near Sterling, VA have the expertise and experience to get your data back. We specialize in hard disk recovery, deleted file recovery, RAID recovery, external hard drive recovery and others; we also recover data from smart phones. Frequently we are able to perform successful data recovery even in instances when other companies are unsuccessful.
Computer users in Sterling, VA recognize how important their computers and data on them. If the hard drive is damaged, you can lose all of your valuable information such as treasured photographs, music, projects, movies, and important family documents. Sterling, VA residents should regularly back up their hard drives. Hard drive back up is especially important if residents keep work and business information on their hard drives or RAID. However, if you find yourself in a situation where your storage media is damaged and you don't have a current back up, visit our Sterling, VA facility. We have great success with hard disk data recovery even when devices appear to be severely damaged.
Data Recovery Process: How It Works for Clients from Sterling
Free external hard drive or usb flash with each
completed
recovery
Our Data Recovery Experts Are Ready to Serve Customers from Sterling
For your convenience, ACE Data Recovery has an office in
Falls Church, VA
. Whenever you're ready to start a free diagnostic evaluation of your media, call us at
877-304-7189
, bring your storage device to our Falls Church, VA office, and be sure your data is in professionals hands.
Why Should Sterling, Virginia choose ACE Data Group?
We provide free, no obligation evaluations at our facility. Call us to set up an appointment or come to our office located at Falls Church, VA. You can be assured that your data is in the expert hands of professions who are dedicated to meeting all of your media recovery needs.
Data Recovery in Sterling, VA - Give us a Call to Get Started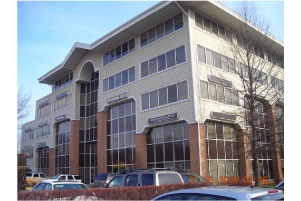 If you find yourself in need of data recovery, come by our Falls Church facility and speak with one of the qualified engineers we have on staff. Our engineers have years of experience with hard disk data recovery. They will answer all the questions that you may have and give you an honest assessment of what they feel can be recovered from your hard drive, SSD, or flash drive. We pride ourselves on being honest with our customers, and we will never make outlandish promises about what is recoverable just to get your business. If you bring your computer device from Sterling, VA to our Falls Church lab, you will find engineers with knowledge and experience who provide quality, expert work at reasonable prices.