Quantico, VA Data Recovery Services - Hard Drives, SSD, RAID Recovery
Advanced Data Retrieval Capabilities for Businesses and Individuals in Quantico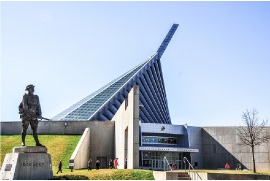 As many people know, one of the best ways to ensure that business data is not lost is to use RAID. RAID, or Redundant Array of Independent Disks, is a series of disks that are combined for storing data. The biggest advantage of RAID is fault tolerance. However, RAIDs also fail. The good news is that your data can still be recovered. But can this data recovery be done by an inexperienced person? It is better not to try. Our professional RAID recovery service near Quantico offers faster and optimum solutions.
There are many business owners in the Quantico area that now use RAID drives instead of standard hard drives. We have already mentioned how RAID offers fault tolerance. The use of RAID also improves performance and for businesses that need data fast, this is one of the best storage devices available.
Data Recovery Process: How It Works for Clients from Quantico
Free external hard drive or usb flash with each
completed
recovery
Our Data Recovery Experts Are Ready to Serve Customers from Quantico
For your convenience, ACE Data Recovery has an office in
Washington, DC
. Whenever you're ready to start a free diagnostic evaluation of your media, call us at
877-304-7189
, bring your storage device to our Washington, DC office, and be sure your data is in professionals hands.
Why Should Quantico, Virginia choose ACE Data Group?
RAID failures can be of two types. The most common issue is with the failure of one or more of the member disks in the array. The other issue is with the failure of the controller or operator error and this has nothing to do with the member disks. No matter what the type of RAID is, there are failures that can happen and it is easy to panic at this moment. However, with a professional RAID data recovery service like ours easily accessible, there is no need for you to panic.
Data Recovery in Quantico, VA - Give us a Call to Get Started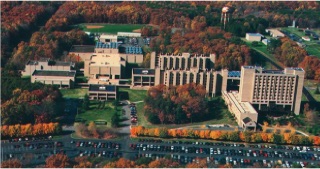 All you need to do is to make sure we receive your failed media in one of our labs. Data recovery experts who work on complicated recovery cases every day will take care of everything else. We recommend that you don't tamper with your RAID drive at all. There is no need to tinker with your storage device because you can worsen the situation. Leave the work to us and we will get back to you within 48 hours max. .
Business data recovery is a critical job. Many businesses exist because they are able to manage their data properly. Business data loss can be of monumental proportions and if data cannot be recovered, some businesses may simply fold. Our professional data recovery service near Quantico always tries its best that this doesn't happen. We have one of the highest success rates for data recovery and we can guarantee you that your data is going nowhere.