Leesburg, VA Data Recovery Services - Hard Drives, SSD, RAID Recovery
Advanced Data Retrieval Capabilities for Businesses and Individuals in Leesburg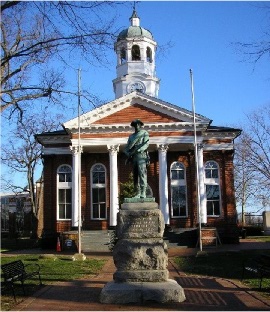 The cold fear of thinking your entire system has been wiped is something everyone has experienced at one time or another. Luckily, if this happens to you, all is not lost: ACE Data Recovery serving Leesburg, VA specializes in data recovery from any types of storage media. With our industry leading success rate in data recovery from everything from RAID recovery to deleted files recovery, our team of dedicated professionals is always here to help. No matter what the make or model of hard drive or other storage media is, we are committed to the best results possible and we are only a phone call or visit away.
It can be devastating to think of memories, important documents and countless other treasured files being inaccessible from hard drives, but that is where ACE Data Recovery excels in salvaging your precious data, no matter what the circumstances. Reforming, repartitioning, human errors, software corruption and natural disasters all play a part in our customers' problems, but we are here to help when simply no one else can. What other companies may write off, we aim to solve.
Data Recovery Process: How It Works for Clients from Leesburg
Free external hard drive or usb flash with each
completed
recovery
Our Data Recovery Experts Are Ready to Serve Customers from Leesburg
For your convenience, ACE Data Recovery has an office in
Washington, DC
. Whenever you're ready to start a free diagnostic evaluation of your media, call us at
877-304-7189
, bring your storage device to our Washington, DC office, and be sure your data is in professionals hands.
Why Should Leesburg, Virginia choose ACE Data Group?
Whether you're a company or an individual living in Leesburg, VA, our dedicated team is passionate about solving your technological crisis with an unbeatable service and a competitive quote. Our area of expertise includes internal and external hard drive recovery, SSD, RAID, flash drives, and smart phone data recovery. Those who rely on some form of technology (and in this ever growing market, who doesn't these days?) know that the hard drive is essentially the brain of your computer, and if that goes wrong, it could mean serious financial and personal hardship. Fortunately, ACE Data Recovery is a team of highly experienced professionals who have handled everything from external hard drive recovery to RAID recovery.
Data Recovery in Leesburg, VA - Give us a Call to Get Started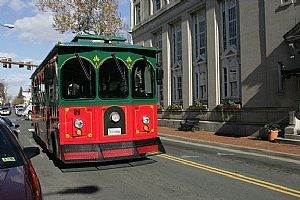 Furthermore, we know how important it is for you to have the problem solved as quickly and as painlessly as possible, which is why we aim to have your device evaluated and fixed as soon as possible. Nothing is too much for us to handle, so don't despair; call us now for a no obligation price estimate. We're not here to sell a service; we're here to give honest, open advice about our entire recovery process. We have a devoted team of professionals who can offer a free diagnostic evaluation of your storage media in 24-48 hours! To find out what we can do for you, call us at 877-304-7189.