Fairfax, VA Data Recovery Services - Hard Drives, SSD, RAID Recovery
Advanced Data Retrieval Capabilities for Businesses and Individuals in Fairfax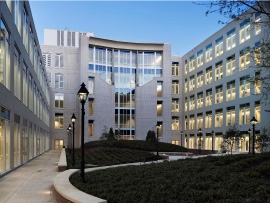 ACE Data Recovery is only a call away to diagnose the problem an individual or corporation is facing on losing data from a hard disk drive, crashed server, SSD or USB drive. The company is privileged to boast a ninety eight percent data recovery track record so ACE Data Recovery is a safe bet to get your critical files recovered from any type of storage device. ACE Data Recovery is fit for the job to retrieve lost data because it has highly developed technology, certified clean room and advanced capability. The clean room has a minimum of airborne particles which is part of the high-tech lab where the hard drives are opened and assembled.
ACE Data Recovery near Fairfax charges the customer only when the data is received which is a reflection of our confidence to recover data from a hard drive, RAID, SSD or flash drive. The company has well-trained technicians and qualified engineers to perform in-house operations, so we don't need to outsource our data recovery projects. The jobs are done on clones to avoid further damage to the hard drive and no changes happen to the original data.
Data Recovery Process: How It Works for Clients from Fairfax
Free external hard drive or usb flash with each
completed
recovery
Our Data Recovery Experts Are Ready to Serve Customers from Fairfax
For your convenience, ACE Data Recovery has an office in
Washington, DC
. Whenever you're ready to start a free diagnostic evaluation of your media, call us at
877-304-7189
, bring your storage device to our Washington, DC office, and be sure your data is in professionals hands.
Why Should Fairfax, Virginia choose ACE Data Group?
Fairfax residents can enjoy the following benefits :
Free Diagnostic
Free Return Media
Free Return Shipping for Recovered Media
Free Post-Recovery Support
Free of Charge if Data not Recovered
Data Recovery in Fairfax, VA - Give us a Call to Get Started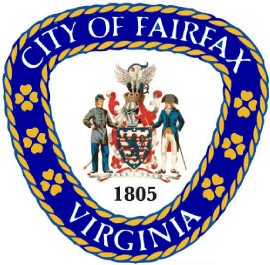 Equipped with the deep scanning technologies our engineers are able to unlock data from damaged hard disks and to recover removed or deleted files from personal desktops and laptops, CDs, DVDs, and flash drives. Engineers who work for ACE Data Recovery are experts in
recovering data from failed RAID
s, including parity-distributed and basic spanned or striped volumes. All storage devices are handled in a strict secure area which complies with the Department of Defense Standards.
ACE Data Recovery has satisfactorily served individuals, corporations, businesses and departments from Fairfax VA for over thirty years and helped them to recover data from damaged hard drives, SSDs, RAIDs and other media. Call us at
571-306-1539
to get started on your data recovery case!