Burke, VA Data Recovery Services - Hard Drives, SSD, RAID Recovery
Advanced Data Retrieval Capabilities for Businesses and Individuals in Burke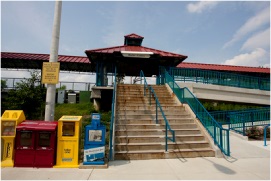 Residents of Burke, VA, when you lose data from a computer storage device, it's heartbreaking. When that happens seek out the ACE Data Recovery full-service lab. Our engineers provide the following services: comprehensive hard drive recovery, RAID data recovery, SDD data recovery, and flash drive data recovery. They are ready and willing to serve your data recovery needs.
ACE Data Recovery employs data professionals who have spent years in the industry honing their skills so that they can provide customers with the top-notch services and care when it comes to recovering data from internal hard drives and external hard drives. These professional will provide you with hard disk recovery, solid state drive data recovery, deleted file recovery, RAID recovery, and external hard drive recovery services.
Data Recovery Process: How It Works for Clients from Burke
Free external hard drive or usb flash with each
completed
recovery
Our Data Recovery Experts Are Ready to Serve Customers from Burke
For your convenience, ACE Data Recovery has an office in
Washington, DC
. Whenever you're ready to start a free diagnostic evaluation of your media, call us at
877-304-7189
, bring your storage device to our Washington, DC office, and be sure your data is in professionals hands.
Why Should Burke, Virginia choose ACE Data Group?
From a tech savvy to a regular computer user, everyone can understand that data is a significant part of daily life. Data holds our memories, our pictures, home videos, word documents with notes, reports and stories from our life. When a person loses those due to files deletion, accidental reforming or repartitioning of disks, software corruption, human error or natural disasters - it can be devastating. There are situations when you cannot get back unless you seek out data recovery services.
Experts are waiting for your questions and are happy to explain the process of hard disk data recovery, solid state drive recovery, deleted file recovery, RAID recovery, and any other type of data recovery.
Data Recovery in Burke, VA - Give us a Call to Get Started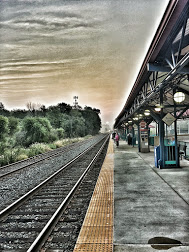 Our staff are willing and ready to answer any and all the questions you might have about the data recovery process. The experts are up front and honest and will not lure customers with false promises or false advertisements. The services provided at ACE Data Recovery for customers in Burke, VA are top notch and you will not find the quality data recovery work they provide at any other agency. ACE Data Recovery is currently serving customers in Burke, VA, and is ready to take your hard drive, solid state drive, flash drive or any other media storage device for analysis. The professionals of ACE Data Recovery will run a free diagnostic evaluation for you. Put your media storage device in the professional hands of ACE Data Recovery for all data retrieval needs. Feel free to call us at 877-304-7981 or simply bring your device to our service center in Washington, DC.
We look forward to serving you!