Allentown, PA Data Recovery Services - Hard Drives, SSD, RAID Recovery
Advanced Data Retrieval Capabilities for Businesses and Individuals in Allentown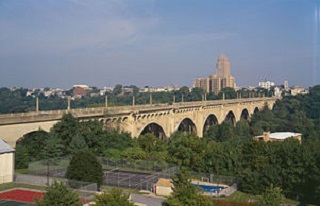 There is a demand on qualified ACE Data Recovery services amongst individuals and business owners in Allentown, PA. Thousands of failed hard drives, SSDs, RAID volumes, smartphones and SM cards the company receives from Allentown make the best confirmation of that fact.
Just like millions of people all over the United States, residents of Allentown are used to entrusting their personal information to various data storage devices: hard disks drives, USB Flash disks, solid-state solutions, RAID arrays, NAS portable clouds, let alone memory cards, iOS/Android toys, magnetic tapes and zip drives.
Nonetheless, even the most feature-rich hard drive or gadget has faults. Every state-of-the-art device may suffer a physical damage, sudden power cut, overheating or clumsy human actions. Normal wear and tear, in turn, can result in important parts crashes as well. So, long story short, one day or another even the most reliable data storage device may fail and make all vital information inaccessible. It's not too much to say that being unable to access personal files is the worst thing that could happen to PC or Mac user in Allentown.
Data Recovery Process: How It Works for Clients from Allentown
Free external hard drive or usb flash with each
completed
recovery
Our Data Recovery Experts Are Ready to Serve Customers from Allentown
For your convenience, ACE Data Recovery has an office in
Philadelphia, PA
. Whenever you're ready to start a free diagnostic evaluation of your media, call us at
877-304-7189
, bring your storage device to our Philadelphia, PA office, and be sure your data is in professionals hands.
Experienced Allentown, PA Data Recovery
It wasn't easy to become a world-recognized data retrieval expert, but ACE Data Recovery team made it. For more than 35 years, the company has evolved into manufacturer-approved data recovery services provider capable to recover any type of data from any type of storage device. Using state-of-the-art technologies, ACE can develop efficient case-related solutions to get critical files off world-famous brands.
Data Recovery in Allentown, PA - Give us a Call to Get Started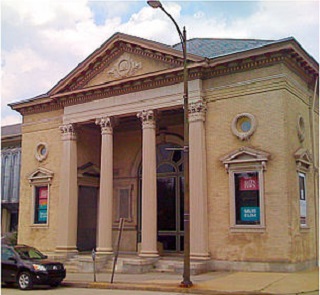 Still, even if a nasty thing does happen, that's no reason to give up. When crucial data gets locked on a defective HDD, RAID unit, SSD, pen drive or smartphone, it's about time to call the ACE Data Recovery office and order A-grade data retrieval services. A lot of users in Allentown have already used ACE to recover priceless files from dead storage units.
And another pro is the price policy of ACE Data Recovery that implies charging for a favorable outcome only. Put simply, if a customer gets no files back, he has nothing to pay for, fair and square.
A hard drive failure is not the worst part. In most cases, the trouble starts when people try to perform data recovery on their own. As a result, faulty hard disk drives, SSDs, RAID volumes or any other data storage device can get heavily damaged and what's more, critical data can get permanently lost.
So, to avoid unnecessary risks and get your files back safe and sound, call the ACE Data Recovery specialists right after a drive/widget failure is detected.