New Rochelle, NY Data Recovery Services - Hard Drives, SSD, RAID Recovery
Advanced Data Retrieval Capabilities for Businesses and Individuals in New Rochelle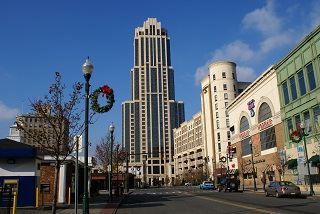 How many of you still remember the large archives we used to have where we stored all valuable documents? For many, those archives are now history as they chose to use a more sophisticated method of storing documents - saving them on storage devices.
Saving data on storage devices can save you space, time and money and it will help you be more organized. However, they too come with a flaw. What many people don't think of is the fact that these storage devices have "an expiration date" and can be very vulnerable to exterior influences. A system crash or a physical damage of the device can cause permanent loss of data.
If you are among those who already experienced this and you have valuable information trapped on your storage device, it is time to seek help from a
professional recovery service
. Which one? That part is easy! ACE Data Recovery is the company whose number you need to dial!
ACE Data Recovery has been in the data recovery industry for more than 30 years and with a success rate of more than 98%. We must be doing something right!
Free external hard drive or usb flash with each
completed
recovery
Our Data Recovery Experts Are Ready to Serve Customers from New Rochelle
For your convenience, ACE Data Recovery has an office in New York, NY. Whenever you're ready to start a free diagnostic evaluation of your media, call us at 1-877-304-7189, bring your storage device to our New York, NY office, and be sure your data is in professionals hands.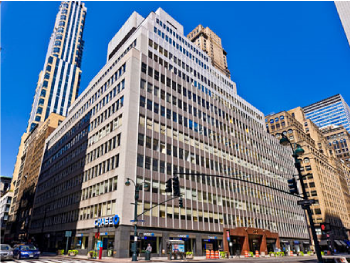 New York, NY ACE Data Recovery

:

260 Madison Avenue

, 8th Floor,

New York

,

NY

10016

US

Office hours: 8:30am-5:00pm Mon-Fri

Telephone: +1

347-491-7972

Email:

Customer Service
"These guys are pros"
I've been pretty good about backups, but due to an oversight in my last hard-drive consolidation I wound up with all my eggs in a basket which wound up kicking the bucket pretty hard. I brought it to ACE because they were recommended by Western Digital and seemed to be the most professional service in the area. Wasn't going to take my chance with any kind of second-tier amateur shop. Luckily, I got the drive to them quickly enough that the damage to the platters wasn't extensive. I worked with Brett, who was very helpful and considerate--he made sure he had all the info he needed to try and recover the most important files from the drive. Expensive lesson learned, but I'm glad I brought it to ACE because these guys are pros and they do not mess around.

Cameron C.
Rated

5.0
on 2/14/2017
Experienced New Rochelle, NY Data Recovery
In order for you to initiate the recovery process all you have to do is bring your device into our Service Center in New York. If you are a resident of NY New Rochelle this would be your shortest trip. From there our staff will forward your device to our Headquarters for evaluation. In the next 48 hours you can expect a call from us to inform you on the total cost for the recovery.
Data Recovery in New Rochelle, NY - Give us a Call to Get Started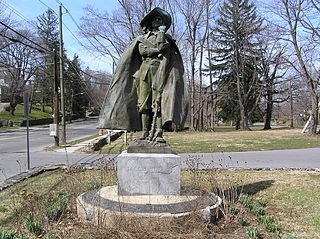 Upon agreeing on all the details for the cost and the procedure our experts will need an additional 2 to 5 business days to finalize the procedure after which they will ship the device back to your location. If we fail to live up to your expectations and don't recover the data, you will not be charged for our services. No data for you, no payment for us.
The recovery process will be carried out in one of our private laboratories especially designed for performing this kind of procedure. The facility features Class 100 clean rooms which enable us to have full control over the quality of the air. In addition to that we have mechanisms for control of the particulate contamination to ensure the data is not compromised. What are you waiting for? Visit us and get your data back!
We are able to recover your data from various brands, types of media and technologies, including, but not limited to: