New Rochelle, NY Data Recovery Services - Hard Drives, SSD, RAID Recovery
Advanced Data Retrieval Capabilities for Businesses and Individuals in New Rochelle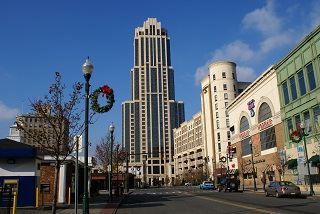 How many of you still remember the large archives we used to have where we stored all valuable documents? For many, those archives are now history as they chose to use a more sophisticated method of storing documents - saving them on storage devices.
Saving data on storage devices can save you space, time and money and it will help you be more organized. However, they too come with a flaw. What many people don't think of is the fact that these storage devices have "an expiration date" and can be very vulnerable to exterior influences. A system crash or a physical damage of the device can cause permanent loss of data.
If you are among those who already experienced this and you have valuable information trapped on your storage device, it is time to seek help from a
professional recovery service
. Which one? That part is easy! ACE Data Recovery is the company whose number you need to dial!
ACE Data Recovery has been in the data recovery industry for more than 30 years and with a success rate of more than 98%. We must be doing something right!
Free external hard drive or usb flash with each
completed
recovery
Our Data Recovery Experts Are Ready to Serve Customers from New Rochelle
For your convenience, ACE Data Recovery has an office in New York, NY. Whenever you're ready to start a free diagnostic evaluation of your media, call us at 1-877-304-7189, bring your storage device to our New York, NY office, and be sure your data is in professionals hands.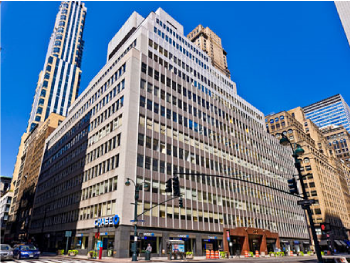 New York, NY ACE Data Recovery

:

260 Madison Avenue

, 8th Floor,

New York

,

NY

10016

US

Office hours: 8:30am-5:00pm Mon-Fri

Toll Free: +1

877-304-7189

Email:

Customer Service
"They have earned my business and my referrals."
At first I didn't think my data was recoverable in my flash drive. So I went to Ace Data Recovery for a second opinion. They said that they could recover my data or it was no charge to me. 3 weeks later, I'm still wondering if they're working on my equipment. I called them to follow up and check the status, and the technician said that the results were amazing. I went to pick up the drive, took it home, and plugged it into my computer. Lo and behold! They DID recover the data that I needed. These guys are awesome. The 3 weeks time it took was well worth the wait. I will recommend anybody to Ace Data Recovery.

Jesus Cristobal
Rated

5.0
on 12/05/2019
Experienced New Rochelle, NY Data Recovery
In order for you to initiate the recovery process all you have to do is bring your device into our Service Center in New York. If you are a resident of NY New Rochelle this would be your shortest trip. From there our staff will forward your device to our Headquarters for evaluation. In the next 48 hours you can expect a call from us to inform you on the total cost for the recovery.
Data Recovery in New Rochelle, NY - Give us a Call to Get Started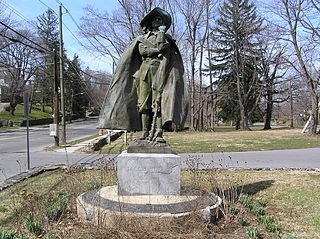 Upon agreeing on all the details for the cost and the procedure our experts will need an additional 2 to 5 business days to finalize the procedure after which they will ship the device back to your location. If we fail to live up to your expectations and don't recover the data, you will not be charged for our services. No data for you, no payment for us.
The recovery process will be carried out in one of our private laboratories especially designed for performing this kind of procedure. The facility features Class 100 clean rooms which enable us to have full control over the quality of the air. In addition to that we have mechanisms for control of the particulate contamination to ensure the data is not compromised. What are you waiting for? Visit us and get your data back!
ACE Data provides hard drive recovery on a full range of HDDs including internal and external hard drives of all sizes, makes and models.Our staff have decades of experience in retrieving your files from servers, desktops, laptops or recover external hard drive. Never assume that data on your hard drive was lost forever, no matter what it has been through. We can retrieve any data even from storage devices that other data recovery companies deem "unrecoverable".
ACE Data performs recovery services on a full range of solid state drives on any NAND flash memory technologies for all makes and models of laptops, desktop and network storages. Solid state storage devices have no moving parts, so this creates the wrong impression that data is much safer on an SSD. However, this is not the case. SSDs are more vulnerable to some defects than typical HDDs are. SSDs have a limited number of write cycles, leading to potential data loss.
Our dedicated team of RAID data recovery engineers is trained to handle all of the current RAID hardware platforms as well as SAN and NAS appliances commonly utilized in the market today. ACE Data Recovery has extensive experience in recovery from failed RAID's, including parity-distributed and basic spanned or striped volumes. We only require the active members of the array in order to recover lost data - no controllers, cables or enclosures..
ACE Data Recovery has the experience, tools and knowledge base to retrieve your data whether you have a iMac, Mac Pro or Macbook of any model. We don't just recover your individual treasured photos and videos and return them to you in one big unorganized cluster. Unlike the services of our competitors, our data recovery process involves the total retrieval of your library fully intact, not just the individual files. At ACE Data Recovery we know how to rescue and reassemble the broken Time Machine puzzle as well.
We are able to recover your data from various brands, types of media and technologies, including, but not limited to: