Paterson, NJ Data Recovery Services - Hard Drives, SSD, RAID Recovery
Advanced Data Retrieval Capabilities for Businesses and Individuals in Paterson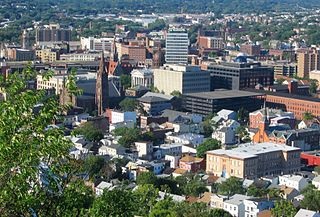 Was your device damaged? Has your data been compromised due to a system crash? These are just a few of the many scenarios that can happen when we start relying on storage devices. It's good to have everything in one place, conveniently stored on a small device that doesn't take up too much space. But what happens when in the blink of an eye you lose everything you have stored? Will you be able to restore the data on your own, or will you have to invest more hours of work just to compensate for what you have lost? Well, you no longer have to worry if for some reason your media device got corrupted as ACE Data Recovery has your back!
ACE Data Recovery has been offering data recovery services for more than 30 years. We have been able to restore a lot of valuable data stuck on broken flash drives, solid state drives, tapes, RAIDs and hard drives. We have a success rate of more than 98% and we aim to go even higher. Let us walk you through the procedure.
Data Recovery Process: How It Works for Clients from Paterson
Free external hard drive or usb flash with each
completed
recovery
Our Data Recovery Experts Are Ready to Serve Customers from Paterson
For your convenience, ACE Data Recovery has an office in
New York, NY
. Whenever you're ready to start a free diagnostic evaluation of your media, call us at
877-304-7189
, bring your storage device to our New York, NY office, and be sure your data is in professionals hands.
Data recovery in Paterson, NJ: ACE is off the charts
To initiate the recovery, you need to bring your device to our Service Center. If you are a resident of Paterson, New Jersey, you can drop off your device at our Service Center in New York City. The staff there will package your device and send it to our Headquarters for free so that we can begin the diagnostic. Within 48 hours you can expect a call from our experts. They will inform you of the cost for the data recovery process and if you approve only then will our engineers begin the recovery.
Lost files are no problem: ACE Data Recovery can retrieve it at Paterson, NJ!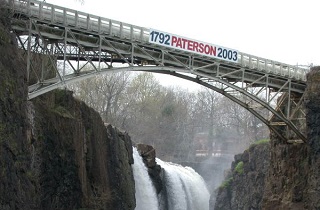 The recovery process usually takes additional 2 to 5 business days depending on the complexity of the problem. The procedure is carried out in a specially designed laboratory equipped with Class 100 clean rooms. In addition to that the quality of the air and the particulate contamination are constantly monitored to avoid the possibility of causing further damage onto the device. The recovery is done on image copies so you don't have to worry about modifying the original data. Once the recovery is done, the device and the files will be shipped back to your location. This is covered by us. If for some reason we are not able to recover the data, we will not be charging you for our services so you have nothing to lose! Bring your device to us and let us take care of the rest!