Kansas City, MO Data Recovery Services - Hard Drives, SSD, RAID Recovery
Advanced Data Retrieval Capabilities for Businesses and Individuals in Kansas City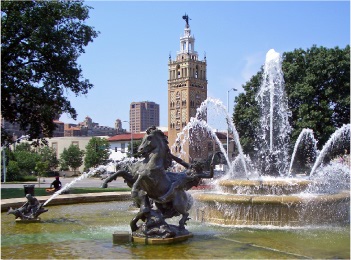 A faulty data storage device is something that nearly every business out there fears. Saved data can be vital to the continuing and profitable functioning of your business after all. Should you be experiencing this problem, ACE Data Recovery is your solution. Whether your data is on an
HDD, SSD, RAID, flash drive
, or even tape, we can help you. For over three decades, our experienced and professional technicians have been pulling data from damaged or defective storage units. Our laboratories are state-of-the-art filled with cutting edge equipment. The whole process often begins in our Service Centers, and we're happy to now have one in
Kansas City
.
Free external hard drive or usb flash with each
completed
recovery
Our Data Recovery Experts Are Ready to Serve Customers from Kansas City
For your convenience, ACE Data Recovery has an office in Kansas City, MO. Whenever you're ready to start a free diagnostic evaluation of your media, call us at 1-877-304-7189, bring your storage device to our Kansas City, MO office, and be sure your data is in professionals hands.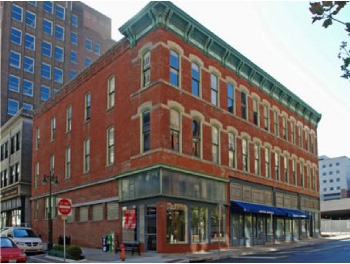 Kansas City, MO ACE Data Recovery

:

107 W 9th St.,
2nd Floor,


Kansas City

,

MO

64105

US




Telephone: +1

877-304-7189

Office hours:8:30am-5:00pm Mon-Fri

Email:

Customer Service
"Very professional. "
This is like taking your car to the mechanic. You have to trust that what they are telling you is truly what is wrong with your hard drive. It's a black box. I took in a hard drive and expected the worst. They provided the estimate the next day, and recovered the data in about a week. 100% recovery. Great communication throughout the whole process via email and phone calls. Remember kids, all drives fail, back up your data in 2 places, and store that data in 2 different locations. If you didn't, and a drive fails, bring it to these guys.

Matt Whitaker
Rated

5.0
on 04/22/2019
Experienced Kansas City, MO Data Recovery
ACE Data Recovery made a name for itself by offering the best data recovery service possible to its clients. From our beginnings in Dallas, TX in 1981, we've grown to be a nationwide operation with Service Centers from Seattle to Miami, from LA to Boston, and more than two dozen points between including now
Kansas City
. Although our business is the very definition of technical, our customer service experience couldn't be simpler. All you have to do is to either ship your media to one of our labs or to drop off your damaged or defective data storage device at our Service Center, then sit back and wait. When we get your device in one of our labs, our elite staff of recovery engineers will take over. They will run diagnostics verifying if your data is recoverable and put together a comprehensive quote. Once you, the client, accept the quote, the techs dive into the drive. Completion of the process is normally within just a few days, and once it's done, the device is shipped directly to you.
Data Recovery in Kansas City, MO - Give us a Call to Get Started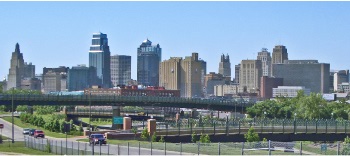 There are lots of options out there for data retrieval services, from that neighbor's kid who rebuilds computers in between sessions of playing videogames to that group of geeks at that big box retailer. But there is none better or more experienced than ACE Data Recovery. Our guarantee of satisfaction and our "No Data - No Charge" policy prove that we believe in ourselves. Our
Kansas City Service Center
is located at 107 W. 9th Street, 2nd Floor, Kansas City, Missouri, 64105, just around the corner from the Central Branch of the Kansas City Library. Bring your lost data to us and we'll find it for you.
ACE Data provides hard drive recovery on a full range of HDDs including internal and external hard drives of all sizes, makes and models.Our staff have decades of experience in retrieving your files from servers, desktops, laptops or recover external hard drive. Never assume that data on your hard drive was lost forever, no matter what it has been through. We can retrieve any data even from storage devices that other data recovery companies deem "unrecoverable".
ACE Data performs recovery services on a full range of solid state drives on any NAND flash memory technologies for all makes and models of laptops, desktop and network storages. Solid state storage devices have no moving parts, so this creates the wrong impression that data is much safer on an SSD. However, this is not the case. SSDs are more vulnerable to some defects than typical HDDs are. SSDs have a limited number of write cycles, leading to potential data loss.
Our dedicated team of RAID data recovery engineers is trained to handle all of the current RAID hardware platforms as well as SAN and NAS appliances commonly utilized in the market today. ACE Data Recovery has extensive experience in recovery from failed RAID's, including parity-distributed and basic spanned or striped volumes. We only require the active members of the array in order to recover lost data - no controllers, cables or enclosures..
ACE Data Recovery has the experience, tools and knowledge base to retrieve your data whether you have a iMac, Mac Pro or Macbook of any model. We don't just recover your individual treasured photos and videos and return them to you in one big unorganized cluster. Unlike the services of our competitors, our data recovery process involves the total retrieval of your library fully intact, not just the individual files. At ACE Data Recovery we know how to rescue and reassemble the broken Time Machine puzzle as well.
We are able to recover your data from various brands, types of media and technologies, including, but not limited to: