Silver Spring, MD Data Recovery Services - Hard Drives, SSD, RAID Recovery
Advanced Data Retrieval Capabilities for Businesses and Individuals in Silver Spring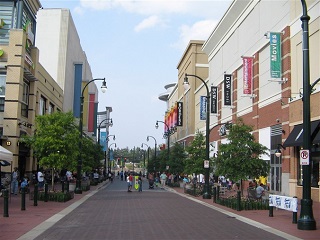 ACE Data Recovery is a data recovery service provider that is undoubtedly one of the most effective companies in the industry. Our clients have been entrusting us with their most valuable information for 30 years, and we've coped with extremely complicated cases.
Losing of data is a very unpleasant thing, especially if the files contain crucial business or unique personal information. It can happen because of negligence of workers or just a fatal mistake, or virus, or operating system failure; even falling down can cause serious damaging of some data storages.
There are lots of situations when it's really hard to retrieve the information. Special knowledge and the newest expensive equipment are necessary. And we integrate all the elements like technique, people, skills and experience in order to achieve the result in 98% of cases.
Data Recovery Process: How It Works for Clients from Silver Spring
Free external hard drive or usb flash with each
completed
recovery
Our Data Recovery Experts Are Ready to Serve Customers from Silver Spring
For your convenience, ACE Data Recovery has an office in
Washington, DC
. Whenever you're ready to start a free diagnostic evaluation of your media, call us at
877-304-7189
, bring your storage device to our Washington, DC office, and be sure your data is in professionals hands.
What should you do to recover data in Silver Spring, Maryland?
Our offices are situated in many cities, and one of them is near Silver Spring, MD. In order to diagnose your media, it needs to be delivered to our data recovery lab. The specialists will determine the "disease" and assign the "treatment"; usually it takes day or two. After you approve all the rates and terms, the engineers start working. You will be surprised if you see the conditions in which your data is recovered. Certificated clean rooms free of dust and other particles in the air, the most modern and accurate equipment and the highest level of defending of information - you will be satisfied and feel safe.
We copy your restored files on the new data storage (it's a gift of our company to all the clients) and give your own media or device back. And even when our job is finished, we are happy to provide the clients with free post-recovery support that means you can ask any questions and get consultation.
The advantages of ACE Data Recovery for Silver Spring, MD clients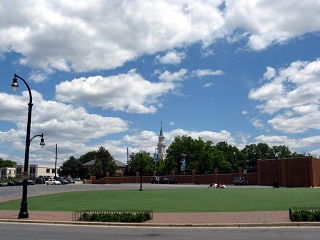 We complete all the work inside our company's labs - no outsourcing, no invited specialists.
Reasonable prices and a No Data - No Charge policy: you pay only for the data, not for the diagnostics or unsuccessful attempts.
We are not only a data recovery service provider but also a manufacturer of specific equipment for data retrieving you will not find somewhere else.
Please feel free to contact us today!