Schaumburg, IL Data Recovery Services - Hard Drives, SSD, RAID Recovery
Advanced Data Retrieval Capabilities for Businesses and Individuals in Schaumburg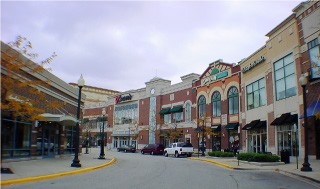 Deleted file recovery. Hard drive data recovery. RAID data recovery. You've probably heard these terms before. When computers crash and people lose files, data, and programs, they usually call tech support and spend hours on hold, listen to busy signals, or get transferred from one department to the next. ACE Data Recovery has an outstanding customer service department and the most experienced engineers. Disappeared data is no longer a problem for those who live in Schaumburg, IL. We can get your data back to you, where it belongs.
You don't want to trust your data to a company that has been around for a couple of months and doesn't know how to handle complicated data recovery cases. ACE Data Recovery has been in business for over 30 years. We can take care of any data issues, whether it is hard drive data recovery, RAID data recovery, SSD data recovery, deleted file recovery or data recovery from a formatted hard drive. If we can't get your data back, no other company can. If you live in Schaumburg, we are here to help you with your computer data recovery needs. Our closest lab to Schaumburg residents is in Chicago.
Free external hard drive or usb flash with each
completed
recovery
Our Data Recovery Experts Are Ready to Serve Customers from Schaumburg
For your convenience, ACE Data Recovery has an office in Shamburg, IL. Whenever you're ready to start a free diagnostic evaluation of your media, call us at 1-877-304-7189, bring your storage device to our Shamburg, IL office, and be sure your data is in professionals hands.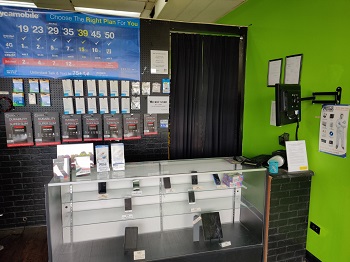 Shamburg, IL ACE Data Recovery

:

831 E Algonquin Rd,

Schaumburg

,

IL

60173

US

Office hours: 10:00am-6:00pm Mon-Fri

Telephone: +1

1-877-304-7189

Email:

Customer Service
"Highly recommend!"
This company really saved my data and a contract. For the past month or two I had deviated from creating a backup and had been busy working and editing and putting in long days, (No excuse), and had not copied the final edits of my images to another backup location. Idiot. Then my drive failed and I lost hours of editing for a few recent shoots. Looked online for best data recovery experts. Looked into local and ones all around the world. Chose to trust them with my images and am glad I did. Luckily there are good companies to help us small, new, (learning), ones out. Highly recommend!

Peter E.
Rated

5.0
on 5/18/2017
Why Should Schaumburg, Illinois choose ACE Data Group?
Don't try to solve data issues on your own or with a company who doesn't specialize in data recovery. ACE Data Recovery is here to put you back on track. Let us do the work, so you can do yours. Call us at 877-304-7189 or just bring us your storage media for a free diagnostic evaluation. Our engineers will find out the exact cause of your data loss situation, so we can provide you with a firm all-inclusive price quote. We are just a phone call or a visit away.
Data Recovery in Schaumburg, IL - Give us a Call to Get Started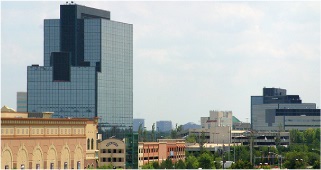 ACE Data Recovery professionally performs internal and external hard drive recovery, RAID recovery, solid state drive recovery, flash drive recovery, and all types of logical data recovery. Call or visit us today at our Chicago lab. With our superior recovery capabilities, we have already helped thousands of businesses and individuals and will be glad to help you with your data recovery needs. No work will be done without your approval.
Data recovery projects are typically done in 2-5 business days. Expedited services are available. Our office is located at Chicago, IL. We look forward to seeing you!
ACE Data provides hard drive recovery on a full range of HDDs including internal and external hard drives of all sizes, makes and models.Our staff have decades of experience in retrieving your files from servers, desktops, laptops or recover external hard drive. Never assume that data on your hard drive was lost forever, no matter what it has been through. We can retrieve any data even from storage devices that other data recovery companies deem "unrecoverable".
ACE Data performs recovery services on a full range of solid state drives on any NAND flash memory technologies for all makes and models of laptops, desktop and network storages. Solid state storage devices have no moving parts, so this creates the wrong impression that data is much safer on an SSD. However, this is not the case. SSDs are more vulnerable to some defects than typical HDDs are. SSDs have a limited number of write cycles, leading to potential data loss.
Our dedicated team of RAID data recovery engineers is trained to handle all of the current RAID hardware platforms as well as SAN and NAS appliances commonly utilized in the market today. ACE Data Recovery has extensive experience in recovery from failed RAID's, including parity-distributed and basic spanned or striped volumes. We only require the active members of the array in order to recover lost data - no controllers, cables or enclosures..
ACE Data Recovery has the experience, tools and knowledge base to retrieve your data whether you have a iMac, Mac Pro or Macbook of any model. We don't just recover your individual treasured photos and videos and return them to you in one big unorganized cluster. Unlike the services of our competitors, our data recovery process involves the total retrieval of your library fully intact, not just the individual files. At ACE Data Recovery we know how to rescue and reassemble the broken Time Machine puzzle as well.
We are able to recover your data from various brands, types of media and technologies, including, but not limited to: