Mundelein, IL Data Recovery Services - Hard Drives, SSD, RAID Recovery
Advanced Data Retrieval Capabilities for Businesses and Individuals in Mundelein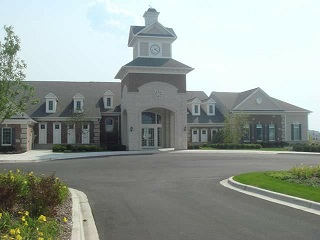 One of the most stressful things that can happen to someone who is relying on their hard drive, RAID, SSD, flash media or other device is for that device to crash. The storage media can easily be replaced, but the data that is stored on it might be lost forever. If you are thinking that this scenario is not so common for the residents of Mundelein, IL, you can't be more wrong.
Every media device has its life cycle. If we forget to keep track of it and back up the data, we might lose the information beyond recovery. However, the good news is that even if this happens there might be someone who can help residents of Mundelein - ACE Data Recovery.
ACE Data Recovery is a company that offers data recovery services from different media devices such as hard drives, RAIDs, memory cards, solid state drive, tapes and much more. In the scope of our services we offer the following: hard drive and RAID recovery, SSD and flash data recovery, Exchange and SQL server recovery and tape data retrieval. If you are not sure about the device you are using, please do not hesitate to visit us. If you are living in Mundelein, IL or the surrounding area, you can bring your device to our full service lab located in Chicago, IL.
Data Recovery Process: How It Works for Clients from Mundelein
Free external hard drive or usb flash with each
completed
recovery
Our Data Recovery Experts Are Ready to Serve Customers from Mundelein
For your convenience, ACE Data Recovery has an office in
Chicago, IL
. Whenever you're ready to start a free diagnostic evaluation of your media, call us at
877-304-7189
, bring your storage device to our Chicago, IL office, and be sure your data is in professionals hands.
What should you do to restore the data in Mundelein, IL?
Our experts need 24 to 48 business hours to perform a free evaluation of your device. Once they get a clear picture of the issue, they will contact you to inform you if the data can be restored, and if so at what cost. Immediately after you give them the green light, they will start the recovery process. For 2 to 5 additional business days they will restore the data, and when everything is completed they will ship it back to your address in Mundelein and call you and let you know when you can pick up your failed drive and your free return media with your recovered data.
Why choose ACE Data Recovery?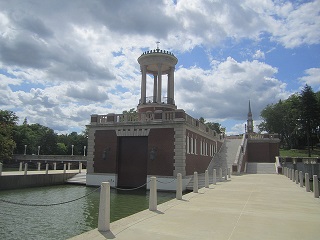 The recovery process will be carried out in our own private lab. The laboratory is equipped with a clean room and we have the best conditions for performing such complex processes as hard drive data recovery. We monitor the particulate contamination and the quality of the air, so there is nothing to worry about. The recovery is done on image copies to prevent further damage on the device and the data, whereas the recovered data is recorded on portable devices to ensure its safety. In case the data is not restored as agreed, you will not be charged for our services. We make sure we always keep our promises so with us your data is safe.

What are you waiting for? Give us a call at 877-304-7189 and start you recovery case today!