Lombard, IL Data Recovery Services - Hard Drives, SSD, RAID Recovery
Advanced Data Retrieval Capabilities for Businesses and Individuals in Lombard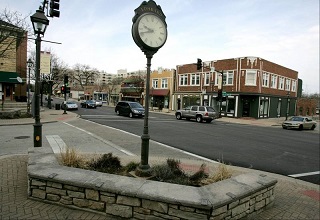 In the past years, the most common way of storing data is keeping it on an external or internal hard drive, RAID, SSD or USB devices. They are convenient to use and allow you to store a lot of information. The only downside is that they don't last forever. This is not such a bad thing if you remember to constantly back up the data, but if you don't, that is when you might have issues and require help of professional data recovery specialists.
The data kept on the storage devices of Lombard residents just like any other data can become compromised due to a system failure, physical damage of the device or even something as naive as unintentional deletion of data. Regardless of the reasons, the outcome is the same - no data. If these scenarios are a bit too familiar to you and you need to recover data from your hard drive, RAID, SSD, memory card, flash drive or even tape, then let us help you! ACE Data Recovery has been offering data recovery services for more than three decades. We have been able to restore valuable information of many Lombard residents and save them a lot of time and money.
Data Recovery Process: How It Works for Clients from Lombard
Free external hard drive or usb flash with each
completed
recovery
Our Data Recovery Experts Are Ready to Serve Customers from Lombard
For your convenience, ACE Data Recovery has an office in
Chicago, IL
. Whenever you're ready to start a free diagnostic evaluation of your media, call us at
877-304-7189
, bring your storage device to our Chicago, IL office, and be sure your data is in professionals hands.
What should you do to restore the data in Lombard, IL?
The recovery process is carried out in our private laboratory equipped in line with the highest standards. For hard drive recovery services we have clean rooms with constant monitoring of the air quality and particulate contamination. The recovery is performed on image copies to prevent further damage on the device and modification of the original data. When the data is recovered, a free return media with your data is shipped back to your address in Lombard.
Why choose ACE Data Recovery?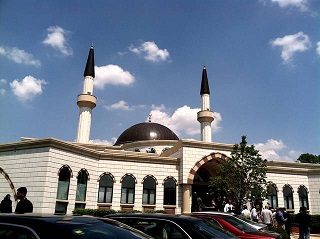 In order to initiate the process, all you need to do is bring your hard drive, RADI, SSD or other storage device to our full service lab located in Chicago, IL. The first phase of the procedure is to evaluate the device and to check if the data can be recovered. This phase can last up to 48 hours. When the experts are done with their analysis, they will contact you with a report and all-inclusive quote for the recovery. After you give them the green light to proceed with the procedure, they will need additional 2 to 5 business days to recover the data. If for some reason we are not able to recover the data as previously agreed, we will not charge you for our services. With this policy, you can be sure we will do everything in our power to recover the data you have lost.
We will be expecting your visit! Bring your device in and let us take care of the rest! Hard drives, RAIDs, SSDs, tapes, flash drives, we can work on it all!