Arlington Heights, IL Data Recovery Services - Hard Drives, SSD, RAID Recovery
Advanced Data Retrieval Capabilities for Businesses and Individuals in Arlington Heights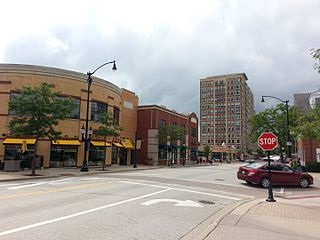 There are plenty ways to lose data from any storage device whether it's a hard drive, RAID, solid state drive (SSD), flash drive or a memory card of your photo camera. Any device can experience failure, human errors (like accidentally pressed "Delete" button), software corruption or even natural disasters. A smart phone or USB drive can easily be dropped into water; you can spill coffee on your laptop or drop an external hard drive. What's next? In most cases, data on the device or media is not lost irrevocably, it can be retrieved. What is data recovery? It is the process of getting the data from a failed storage device. In most cases, it needs special skills and experience, complicated equipment and peculiar conditions - not every person who is aware in the technics is able to recover data.
Data Recovery Process: How It Works for Clients from Arlington Heights
Free external hard drive or usb flash with each
completed
recovery
Our Data Recovery Experts Are Ready to Serve Customers from Arlington Heights
For your convenience, ACE Data Recovery has an office in
Chicago, IL
. Whenever you're ready to start a free diagnostic evaluation of your media, call us at
877-304-7189
, bring your storage device to our Chicago, IL office, and be sure your data is in professionals hands.
ACE Data Recovery: if you need to salvage data in Arlington Heights, IL?
ACE Data Recovery deserves to be named the best company in the data retrieving field. Why? The company was founded in 1981 and has an enormous experience dealing with any kind of storage media. You can bring to us any media including hard drives, RAIDs, NAS, SAN, tapes, flash memory cards and even CDs and DVDs for data recovery. Regardless of what kind of devices our clients need to get data from, we are efficient in it and can help residents of Arlington Heights. This fact has been proven by our success rate of 98% and the number of large companies and individuals who entrust us with their valuable data.
Within more than 35 years we have been improving our approach, mastery and services. ACE Data Recovery engineers are extremely passionate about what they do, that is the reason for creating our own equipment, filling our labs with the most innovative facilities and hiring only real data recovery gurus.
How should you act if you suspect data loss in Arlington Heights, IL?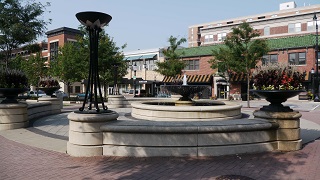 The first recommendation: please don't try to retrieve data yourself. Maybe you will succeed, but in many cases the user's intervention leads to the irreversible data loss. The most correct action will be to shut down your computer or to eject the media carefully. The second step is to fill the order form with all the details regarding the issue. And, finally, deliver the media to our data recovery lab in near Arlington Heights, where the specialists of our company will evaluate the level of damage and the likelihood of positive results. Please don't hesitate to call us at 877-304-7189 and ask any questions. Our managers are always ready to consult you.