Delray Beach, FL Data Recovery Services - Hard Drives, SSD, RAID Recovery
Advanced Data Retrieval Capabilities for Businesses and Individuals in Delray Beach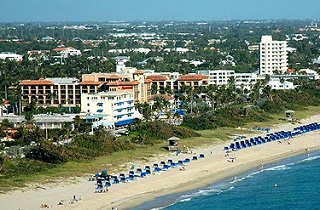 Just like millions of people worldwide, residents of Delray Beach have to take care of their personal and business digital information. In spite of all inviting prospects offered by cloud data storage service providers, many users prefer to keep their data on hard disk drives, SSDs, RAID arrays or portable gadgets.
According to statistics, HDDs or even RAID volumes have a serious soft-spot. Namely, all modern data storage devices are prone to failure. In other words, even the most expensive hard drives can't ensure 100% safety to your precious files. Being physically or logically damaged, the media can make your data inaccessible.
Luckily, in most cases of data loss, it is possible to retrieve files back from a faulty hard drive or any other damaged storage device. When it comes to critical files recovery, ACE Data Recovery with its 35 years of real-life data recovery experience in the IT field is the acknowledged industry expert.
So, if your HDD is clicking or you can't get family photos from a damaged smartphone, it's about time to let us know about your issue. You have at least six robust reasons to bring your faulty hard drive or SSD to ACE Data Recovery Service Center near Delray Beach:
We can retrieve data from desktops, laptops, optical data storage devices, portable USB flash drives
We use advanced solutions to cope even with desperate cases
We develop proprietary tools most appropriate to a would-be challenge
Our pricing makes data recovery services affordable for corporations and individuals
We provide thorough recovered data verification
You can count on our free post-recovery support
Data Recovery Process: How It Works for Clients from Delray Beach
Free external hard drive or usb flash with each
completed
recovery
Our Data Recovery Experts Are Ready to Serve Customers from Delray Beach
For your convenience, ACE Data Recovery has an office in
Miami, FL
. Whenever you're ready to start a free diagnostic evaluation of your media, call us at
877-304-7189
, bring your storage device to our Miami, FL office, and be sure your data is in professionals hands.
Experienced Delray Beach, FL Data Recovery
Once our specialists receive your failed hard disk drive (including drives that make a RAID volume), SSD or other storage device from ACE Data Recovery Service Center near Delray Beach, they will examine it for free in order to make sure the recovery is possible. Usually, it takes 24-48 hours to get to the bottom of the issue. Next, our technical staff will contact you with the quote and with your permission to start the recovery process from your faulty hard drive or cell phone. In case your data is not recoverable you shouldn't pay a penny for unsuccessful attempts. "No Data - No Charge" is the main principle of our data recovery price policy!
Data Recovery in Delray Beach, FL - Give us a Call to Get Started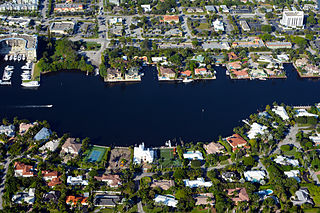 Being a competitive and successful data retrieving service provider, ACE Data Recovery has an ace in the hole. To put it short, all hard drives, RAIDs, SSDs and other data storage devices we get from Delray Beach users are recovered in one of our very hi-tech laboratories with clean rooms located in four major US cities.
To ensure customers' data privacy ACE Data Recovery experts never outsource any case they work on. As for tools and solutions, the company is both experienced and independent enough to develop proprietary toolkits and methods to retrieve every single file off any damaged data storage device. .
So, if you are in trouble with your hard disk drive or portable data storage device, call ACE Data Recovery and make sure you get some free space on your desktop for saved files!