Deerfield Beach, FL Data Recovery Services - Hard Drives, SSD, RAID Recovery
Advanced Data Retrieval Capabilities for Businesses and Individuals in Deerfield Beach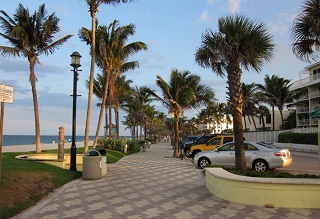 It's not so easy to deal with lots of digital files, you know. On the contrary, you don't need to take a lot of efforts to lose your data. A serious virus attack, unlucky device drop or accidental pressing "Shift + Del" combo when a critical file is selected - all these cases make a good reason to call ACE Data Recovery office for help.
What should you do when your digital info gets lost or locked on a data storage device? First of all, you don't have to get too upset about the case. Bad things happen and you are not immune to it, after all. So, when a hard drive plays dead or favorite device blocks access to your personal files, it's about time to stop using a device in question and bring it from Deerfield Beach to our Service Center in Miami. Remember, your data has all chances to be restored with a proper help from experts who know how to do their stuff.
ACE Data Recovery has been in the IT-market for over 35 years. Our specialists' vast experience is that special thing that puts the company on top of the hill in data retrieving business. Our Service Center near Deerfield Beach, FL is ready to assist your with any problem you might have with a hard drive, SSD or RAID.
Data Recovery Process: How It Works for Clients from Deerfield Beach
Free external hard drive or usb flash with each
completed
recovery
Our Data Recovery Experts Are Ready to Serve Customers from Deerfield Beach
For your convenience, ACE Data Recovery has an office in
Miami, FL
. Whenever you're ready to start a free diagnostic evaluation of your media, call us at
877-304-7189
, bring your storage device to our Miami, FL office, and be sure your data is in professionals hands.
Experienced Deerfield Beach, FL Data Recovery
In spite of the fact that you can find tons of watch-me-recovering-my-data-from-a-dead-drive videos on YouTube, resist the temptation to extract important information in do-it-yourself way. Otherwise you risk making a faulty device 100% unrecoverable.
Engineers at ACE Data Recovery are qualified and experienced enough to cope even with the most unique cases and to handle any data storage device. There is a precisely written procedure every expert in the company follows in order to provide our clients with the best services.
Data Recovery in Deerfield Beach, FL - Give us a Call to Get Started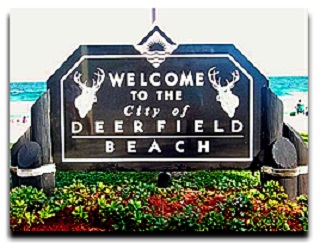 All data from device we get from Deerfield Beach users is recovered at ACE Data Recovery headquarters and sent back to happy customers on free-of-charge portable devices, like external hard drives or USB flash drives. Your files will be extracted even from hopeless gadgets by the best data recovery engineers in the country. After our experts get your device, they'll test it for free and let you know about the root of the issue. The next step is completely up to you as only you will decide whether you accept the quote and need your lost/inaccessible data. The favorable result is guaranteed by the post-service support from the ACE tech team that able to help you after the data was returned to the owner. Highest standards are what ACE Data Recovery stands for. The fact that we are the only US company that develops and produces its own data recovery equipment says it all.
In case of data loss or if you want to get more information about ACE Data Recovery services, don't hesitate to give us a call!