Boca Raton, FL Data Recovery Services - Hard Drives, SSD, RAID Recovery
Advanced Data Retrieval Capabilities for Businesses and Individuals in Boca Raton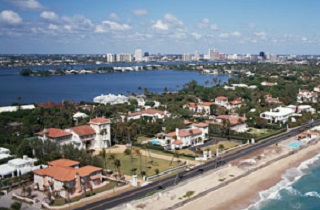 Losing critical or personal data is an integral part of human life these days. As soon as you trust your life to computers and digital devices, sooner or later it may happen to you - data loss. It may sound like the beginning of a tale of terror, but sometimes your priceless photos, videos or even financial reports may get locked on a hard drive inside a desktop.
Fortunately for you, dear Boca Raton residents, ACE Data Recovery has a fully-featured service center in Miami. In other words, if you were out of luck and lost a couple of very important files, there's no need to panic. All you need to do is to unplug a failed or damaged media holder and bring it to our service center. The same is true for broken smartphones and tablets: your job is to let us know about your problem, and our job is to fix the issue and get data back for you.
ACE Data Recovery has been in business for over 35 years and our vast experience is what puts us on top of the game. Our Service Center in Miami near Boca Raton, FL has assistants who are ready to help you with any problem you might have with your hard drive, SSD or RAID.
Data Recovery Process: How It Works for Clients from Boca Raton
Free external hard drive or usb flash with each
completed
recovery
Our Data Recovery Experts Are Ready to Serve Customers from Boca Raton
For your convenience, ACE Data Recovery has an office in
Miami, FL
. Whenever you're ready to start a free diagnostic evaluation of your media, call us at
877-304-7189
, bring your storage device to our Miami, FL office, and be sure your data is in professionals hands.
Experienced Boca Raton, FL Data Recovery
Well, isn't that comfortable and cozy to have a service center of one of the best data recovery companies within easy reach? Sure thing, most "How To" user guides for die-hard do-it-yourselfers can provide reasonable solutions in field of data restore. However, only an experienced specialist can guarantee success.
Data Recovery in Boca Raton, FL - Give us a Call to Get Started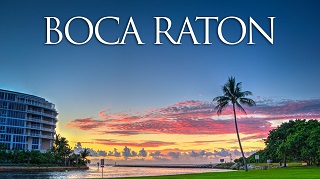 High professional level of every employee of ACE Data Recovery is proven by real-life experience. They say there's no limit to perfection. The most important thing we've learned for over three decades in the market is that true pros have to continually improve professional skills to stay afloat.
For maximum efficiency, important data of Boca Raton residents is extracted from dead storage devices at ACE Data Recovery headquarters and sent back to customers on free-of-charge portable devices, like external hard drives or USB flash drives. High quality of the data recovery process is guaranteed by the post-service support provided by the ACE tech team to help customers with any possible post-recovery issues. Besides, ACE Data Recovery is the only US company that produces its own data recovery equipment, believe it or not. For more info about recovery services in Boca Raton, please call our support line.