Denver, CO Data Recovery Services - Hard Drives, SSD, RAID Recovery
Advanced Data Retrieval Capabilities for Businesses and Individuals in Denver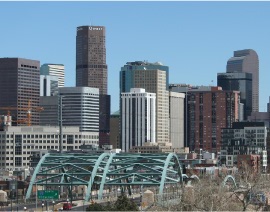 Though not thought of, by many, as much of a tech-orientated state and a state to be renowned for its industry, Colorado is actually home to one of the fastest growing tech-industries in America, with over 160,000 people being employed in the tech industry in 2012 alone, and from there it has only grown.
Computer technology companies
, such as IBM Corporation, have flourished in recent years, as part of what has to be one of the biggest tech booms in any state in America in the last ten years, and Denver is, of course, of the cities at the heart of this boom. As a result of this boom, many other sectors of Colorado's industry and economy have bought into this neo-industrialization, with most jobs now warranting some sort of knowledge of data storage and other pieces of computer tech.
Free external hard drive or usb flash with each
completed
recovery
Our Data Recovery Experts Are Ready to Serve Customers from Denver
For your convenience, ACE Data Recovery has an office in Denver, CO. Whenever you're ready to start a free diagnostic evaluation of your media, call us at 1-877-304-7189, bring your storage device to our Denver, CO office, and be sure your data is in professionals hands.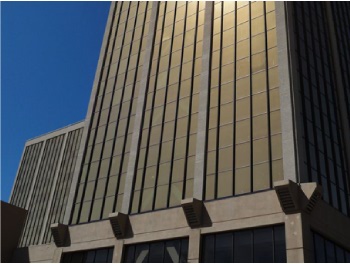 Denver, CO ACE Data Recovery

:

720 S. Colorado Blvd

,

Penthouse North,

Denver

,

CO

80246

US

Telephone: +1

877-304-7189

Office hours:8:30am-5:00pm Mon-Fri

Email:

Customer Service
"My heroes!"
We were transferring data from our old external hard drive to our new one when the old hard drive fell off the nightstand and onto the ground. Much to our dismay, it wouldn't turn back on. We had all of our pictures transferred but none of our videos. I was completely devastated. Worried and scared that I had lost priceless videos of my children growing up, I took my old external hard drive to Ace Data Recovery. They were exceptional! They recovered 100% of my drive and kept me informed all along the way. I would go to them again in a heartbeat. You can trust Ace Data Recovery and better yet, they get results. Thank you for your efforts in restoring hope and irreplaceable memories for our family. I will always be so grateful.

Kinsey Drouet Pistorius
Rated

5.0
on 4/22/2017
Experienced Denver, CO Data Recovery
As a result of this, the data recovery market in Colorado is a vast and competitive one, with firms and companies establishing them in Denver. As we mentioned before, this rise in the number of the data recovery firms causes a wide range of different services and prices to materialize, often leaving the average consumer feeling dazed and confused. For this reason, ACE Data Recovery has furthered its services into Denver, in order to provide a professional and cost-effective alternative. Our Service Center on 720 Southern Colorado Boulevard is open to suit the needs of any and all, looking to
recover data from a damaged RAID, internal or external hard drive solid state drive, flash drive
, or other data storage device.
Data Recovery in Denver, CO - Give us a Call to Get Started
Working with us is simple. First, call us at 877-304-7189 and speak with us directly. We'll be happy to answer any and all questions and concerns you might have, regarding our company and
the data recovery process
. After this, head over to our Service Center, at the Penthouse North on 720 Southern Boulevard, with your damaged device, and leave it with us. We'll proceed to have your shipped to our
data recovery experts
who'll examine it free of charge. Once this examination is completed, we'll contact you and make an estimate of the time and cost it will take to have it repaired, with our services almost always being complete within the space of a week. Should you have chosen to have us recover your data, we'll then ship it back to you, once again free of charge.
Our newly opened data service is just next to the Cherry Creek, conveniently located just by the Colorado Boulevard road, giving you easy access via car or bus.

We are able to recover your data from various brands, types of media and technologies, including, but not limited to: