Santa Ana, CA Data Recovery Services - Hard Drives, SSD, RAID Recovery
Advanced Data Retrieval Capabilities for Businesses and Individuals in Santa Ana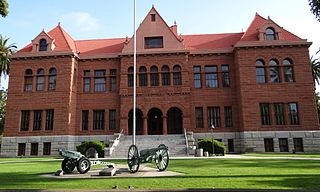 Qualified technical services from ACE Data Recovery make the most reliable solution for corporations and individuals in Santa Ana, CA suffering from critical files inaccessibility. These certified specialists have all the necessary skills to perform HDD, RAID, SSD, SAN, NAS, JBOD recovery in a laboratory environment.
Very often, when a desktop hard drive, Mac SSD, USB Flash device, RAID/NAS platform or portable gizmo goes wacky, all sensitive information becomes inaccessible. If the necessary steps aren't taken, all business documentation, favorite music and other precious files can become severely corrupted and lost once and for all. To avoid major trouble, caused by data loss, computer owners in Santa Ana use the advantage of the A-grade technical solutions developed by ACE Data Recovery Company.
With more than 35 years of successful hands-on experience, ACE is the world-renowned leaders in the field of data retrieval. These days the company's experts can cope with any case of data inaccessibility and retrieve crucial information even from completely dead hard disk drives, network-attached storages, solid-state drives, RAID servers, pen drives, and iOS/Android gadgets.
Data Recovery Process: How It Works for Clients from Santa Ana
Free external hard drive or usb flash with each
completed
recovery
Our Data Recovery Experts Are Ready to Serve Customers from Santa Ana
For your convenience, ACE Data Recovery has an office in
Los Angeles, CA
. Whenever you're ready to start a free diagnostic evaluation of your media, call us at
877-304-7189
, bring your storage device to our Los Angeles, CA office, and be sure your data is in professionals hands.
ACE Data Recovery team makes the best choice for Santa Ana, CA computer owners
State-of-the-art equipment, own lab, proprietary physical drive library and customer-oriented price policy - ACE Data Recovery has everything to be the best file retrieval service provider not only in Santa Ana, CA, but all around the United States.
Every year ACE deals with thousands of defective hard disk drives, SSDs, deformed pen drives, logically corrupted NAS/RAID/SAN volumes, damaged widgets and outdated file storages. A part of that "catch" goes from the business keepers and households in Santa Ana, CA. Reasonable service price and friendly attitude make ACE Data Recovery quite popular amongst local deep pockets and ordinary PC/Mac users.
Dial ACE Data Recovery support for the most reliable retrieval service in Santa Ana, CA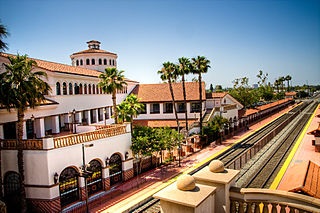 When it comes to data recovery, the most difficult thing for many storage units' owners is to make the right decision and hire a team of technicians capable to get priceless information back in one piece.
As for people in Santa Ana, CA, they don't need to worry about their data as long as they use the advantages of ACE Data Recovery. Qualified specialists there have all the necessary know-how to cope with any challenge Santa Ana residents may encounter while processing/accessing their sensitive information.
A single call to ACE Data Recovery's support line will make it possible to hire a team of real experts in the field of data retrieval. Call ACE right away to minimize the risk of irretrievable data loss and save as many critical files as possible.