San Bernardino, CA Data Recovery Services - Hard Drives, SSD, RAID Recovery
Advanced Data Retrieval Capabilities for Businesses and Individuals in San Bernardino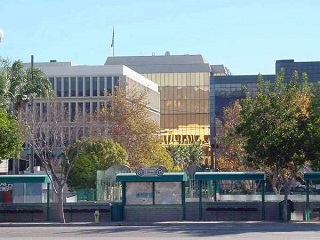 No one in San Bernardino, CA doubts that saving sensitive information from failed hard disk drives, solid-state drives, RAID/NAS/SAN/JBOD volumes, tapes and fancy iOS/Android gadgets is a job for pros. So, San Bernardino business keepers and householders prefer to entrust their faulty data storage devices to certified IT specialists from ACE Data Recovery for the professional data retrieval.
Data inaccessibility is that annoying thing that may spoil the life of any modern human being. Just imagine for a moment that one perfect day all files on your desktop, SSD storage, RAID server or smartphone got locked. Those same files you need so badly tomorrow. Rather unpleasant situation, isn't it?
Luckily, most cases of data inaccessibility or even loss can be reversed. The ACE Data Recovery team, the world's leader in providing A-grade file recovery services to corporate and individual PC/Mac users, can handle any HDD, SSD, RAID, NAS, smartphone or tablet, and retrieve crucial files in one piece.
Data Recovery Process: How It Works for Clients from San Bernardino
Free external hard drive or usb flash with each
completed
recovery
Our Data Recovery Experts Are Ready to Serve Customers from San Bernardino
For your convenience, ACE Data Recovery has an office in
Los Angeles, CA
. Whenever you're ready to start a free diagnostic evaluation of your media, call us at
877-304-7189
, bring your storage device to our Los Angeles, CA office, and be sure your data is in professionals hands.
ACE Data Recovery in San Bernardino, CA - the best file retrieval experience
For computer/server owners in San Bernardino, CA dealing with ACE Data Recovery Company means gaining priceless experience in qualified file retrieval. Even the most complex cases of data inaccessibility make no problem for ACE who can boast of thousands of successful recovery procedures.
To retrieve intact user info from defective hard drives, RAID arrays, SSDs, USB Flash devices, network-attached storages, portable widgets and outdated platforms, ACE Data Recovery experts use state-of-the-art hardware tools developed onsite. Using unique technologies allows ACE to ensure recovery operations success and improve customers' chances of getting vital files back from defective storage units.
Call ACE Data Recovery today. Entrust your storage devices to real experts for San Bernardino, CA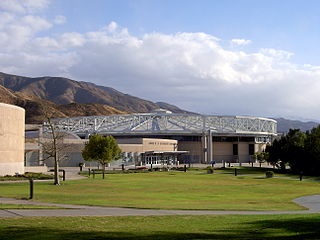 In addition to the hi-tech facilities, ACE Data Recovery team offers another thing businesses and individuals in San Bernardino, CA really appreciate. That "thing" is nothing but a customer-oriented price policy that makes high-class file recovery affordable not only for companies but individuals as well. That's right; with ACE Data Recovery, professional retrieval services definitely make no luxury for small businesses and households.
So, if you are one of those San Bernardino computer owners who desperately need qualified assistance with retrieving important files, you can count on ACE Data Recovery services. Faulty desktop HDDs, Apple SSDs, RAID/NAS servers, pen drives and "smart" devices make the perfect occasion to contact the ACE Data Recovery team.
Forget about retrieving critical files on your own, if you really want to get them off a defective storage unit safe and sound. Rely on proven solutions offered by the ACE Data Recovery team. Call the company's support line right away and get started with the first-grade file recovery.