Rialto, CA Data Recovery Services - Hard Drives, SSD, RAID Recovery
Advanced Data Retrieval Capabilities for Businesses and Individuals in Rialto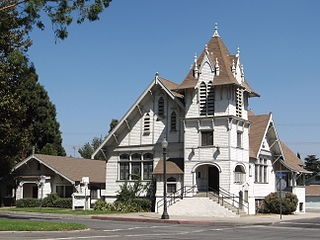 Prompt, efficient and reliable recovery service is what business keepers and individual computer users in Rialto, CA really need when it comes to critically important files locked inside a failed PC hard drive, Mac SSD storage unit, RAID/SAN/JBOD server, network-attached platform, USB Flash device or fancy tablet. ACE Data Recovery is the very company that offers A-grade file retrieval services to a wide range of Rialto PC/Mac owners regardless of their economic circumstances.
Founded in 1981, ACE Data Recovery constantly improves file recovery methods in order to develop new highly-specific solutions and maintain high ranking on the IT-market. Such an approach allows handling any type of data storage device and getting vital information even from physically damaged HDD, SSD, RAID/NAS/JBOD/SAN, Flash unit, tapes, smartphone or tablet.
Many people in Rialto, CA who encountered serious data-related issues caused by a hard drive, solid-state drive, pen drive or "smart" gadget failure, ACE Data Recovery team makes the only trustworthy way to restore business documentation, favorite music, priceless family photos and other files that make the greatest treasure for modern human beings.
Data Recovery Process: How It Works for Clients from Rialto
Free external hard drive or usb flash with each
completed
recovery
Our Data Recovery Experts Are Ready to Serve Customers from Rialto
For your convenience, ACE Data Recovery has an office in
Los Angeles, CA
. Whenever you're ready to start a free diagnostic evaluation of your media, call us at
877-304-7189
, bring your storage device to our Los Angeles, CA office, and be sure your data is in professionals hands.
ACE Data Recovery solutions best meet needs of Rialto, CA PC/Mac owners
As a professional data retrieval services provider, ACE Data Recovery Company is the second to none in the United States. It's therefore not surprising that corporations and ordinary users in Rialto, CA prefer to rely on ACE when there's a desperate need to restore crucial information from defective desktop hard drives, RAID/NAS volumes, solid-state drives and Flash drives.
Being an ACE Data Recovery customer is full of an advantage, that's for sure. One of them is the company has a full hardware tool engineering division. For customers in Rialto that means ACE can develop proprietary solutions in order to succeed in cases where other data recovery services providers fail.
It's about time to make sure dealing with ACE Data Recovery is full of pros for Rialto, CA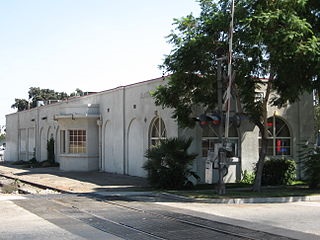 Using the advantages of ACE Data Recovery services, businesses and households in Rialto, CA can order the first-grade retrieval services to restore/undelete critical files from PC hard drives, RAID servers, NAS platforms, outdated storage units, iOS/Android toys.
ACE Data Recovery experts are used to doing business in a professional, honest way. All company's customers in Rialto get the "No Data - No Charge" guarantee. In other words, ACE ensures they charge money for the retrieved information only. All the "bad shots" go unpaid.
Even when something terrible happens to a home PC or corporate server, it doesn't mean your files are completely lost once and for all. No worries, if the data isn't corrupted, it's still possible to retrieve it. Call ACE Data Recovery right away!