Lancaster, CA Data Recovery Services - Hard Drives, SSD, RAID Recovery
Advanced Data Retrieval Capabilities for Businesses and Individuals in Lancaster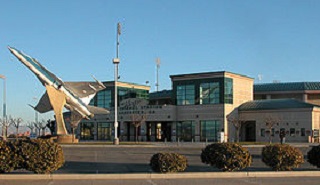 Dealing with ACE Data Recovery is the best choice for all business keepers and individual users in Lancaster, CA, having quite limited set of options because of a severe desktop/server failure. The choice is to restore critical files from the most recent backup or contact a professional data recovery company for qualified assistance with retrieving vital information from a faulty HDD, SSD, RAID, JBOD, NAS, USB Flash device.
Actually, there's one more option for Lancaster residents to restore crucial files: perform data recovery without qualified assistance. However, It's hardly worth mentioning that such a method is not applicable when it comes to saving critical information from permanent loss. The point is, successful data retrieval requires highly-specific tools that can't be developed at home. In addition, careless human actions may cause further drive/gadget degradation and heavily corrupt priceless files.
ACE Data Recovery, in turn, offers the latest data retrieval solutions for those businesses and householders in Lancaster, CA who desperately need to get vital information off defective hard disk drives, solid-state disks, RAID/NAS servers and other file storage platforms in one piece.
Data Recovery Process: How It Works for Clients from Lancaster
Free external hard drive or usb flash with each
completed
recovery
Our Data Recovery Experts Are Ready to Serve Customers from Lancaster
For your convenience, ACE Data Recovery has an office in
Los Angeles, CA
. Whenever you're ready to start a free diagnostic evaluation of your media, call us at
877-304-7189
, bring your storage device to our Los Angeles, CA office, and be sure your data is in professionals hands.
A-grade services for a fair price is what Lancaster, CA users get from ACE Data Recovery
ACE Data Recovery Company was founded in 1981. These days it's the world's leading provider of qualified data recovery services offering high-class IT-solutions from pole to pole. Every year the company's engineering staff recovers terabytes of critical files from really impressive range of data storage devices.
Among other data retrieval services providers, ACE Data Recovery team is known for a sensible customer policy and financially feasible services. In other words, ACEs make data recovery affordable not only for deep pockets, but also for ordinary computer owners. For Lancaster residents dealing with ACE Data Recovery Company offers an opportunity to save crucial files from irretrievable loss for a fair price.
Call on ACE Data Recovery team for the first-grade assistance with file retrieval in Lancaster, CA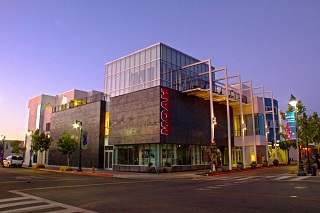 For more than three decades and a half ACE Data Recovery has developed a thousand and one high-efficient tools to retrieve temporarily inaccessible files from any type of data storage platforms. And furthermore, a team of the certified technicians has all the necessary equipment to design unique case-specific hardware tools in order to cope with the most complex cases of data loss.
For computer owners in Lancaster, CA, ACE Data Recovery offers 24/7 service as well as affordable data retrieval options. Local businesses can rely on ACE as well. The company ensures successful data recovery not only from portable network-attached storages but also from state-of-the-art RAID arrays.
If you need qualified data retrieval services and want to prevent sensitive information from corruption, call ACE Data Recovery support line and leave all the hard work to real experts.