Irvine, CA Data Recovery Services - Hard Drives, SSD, RAID Recovery
Advanced Data Retrieval Capabilities for Businesses and Individuals in Irvine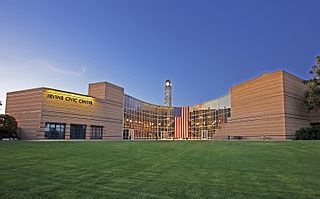 ACE Data Recovery is a big help for all those business keepers and personal PC/Mac users in Irvine, CA who look for a reliable way to restore vital information from faulty PC hard disk drives, Mac SSD drives, RAID/JBOD/NAS servers and other data storage platforms popular with modern computer/server owners all over the United States.
To keep sensitive information safe for years to come, Irvine residents use the advantage of the wide range of state-of-the-art data storage devices. Most of those devices allow making data processing easy and lightning fast. In addition, the latest models of HDDs, SSDs, NAS clouds and "smart" iOS/Android toys ensure a high level data protection.
Still, it's not all smooth sailing for businesses and households in Irvine, CA. Even the most advanced data storage platforms aren't immune from logical/mechanical failures, human errors, manufacturing defects and normal wear and tear. In a couple of months of the intensive use even the most reliable desktop HDD, SSD storage, RAID/NAS volume may wear out and become unsuitable for further use.
Data Recovery Process: How It Works for Clients from Irvine
Free external hard drive or usb flash with each
completed
recovery
Our Data Recovery Experts Are Ready to Serve Customers from Irvine
For your convenience, ACE Data Recovery has an office in
Los Angeles, CA
. Whenever you're ready to start a free diagnostic evaluation of your media, call us at
877-304-7189
, bring your storage device to our Los Angeles, CA office, and be sure your data is in professionals hands.
Dealing with ACE Data Recovery is a sure way to get files back for people in Irvine, CA
When a bad thing happens to a computer's hard drive, RAID volume, NAS cloud, solid-state drive or USB Flash unit, all critical information on it may get corrupted or even permanently lost. The only way to avoid the consequences of a drive/gadget failure is to contact certified technicians experienced in professional data recovery.
ACE Data Recovery is the service provider people in Irvine, CA can rely on when it comes to A-grade data retrieval. A team of experienced specialists make the heart of the company. Those guys have all the necessary tools and strategies to restore intact pieces of critical data even from hopeless file storage platforms.
There's no time to waste. Call on ACE Data Recovery specs to retrieve vital files in Irvine, CA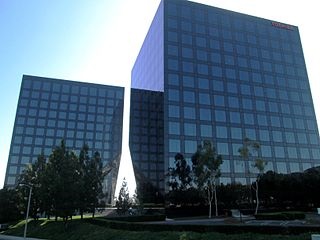 The most precious thing for businesses and households in Irvine, CA is that all ACE Data Recovery hi-tech solutions are developed in the company's own lab. In addition, experts there can come up with highly-specific case-related tools to deal with the most complex cases of data inaccessibility.
Good timing is everything when it comes to successful data recovery. Often, to get crucial files back and save on qualified data recovery, Irvine users rely on doubtful DIY methods and home-made solutions. As a result, in a couple of hours even an easy-to-solve issue may turn into a real disaster.
To improve your chances of a favorable outcome and prevent intact files on a defective HDD, SSD, RAID/JBOD/NAS array from further corruption, don't try to fix data-related problems on your own. The most reliable way to retrieve precious info in one piece is to leave everything to ACE Data Recovery experts.
Call ACE's support line right away: don't leave temporarily data loss to chance!