Inglewood, CA Data Recovery Services - Hard Drives, SSD, RAID Recovery
Advanced Data Retrieval Capabilities for Businesses and Individuals in Inglewood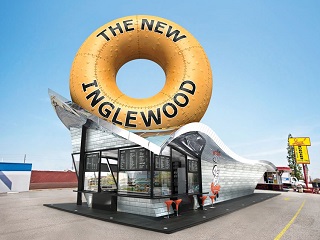 Amongst the companies providing data retrieval services to businesses and individuals in Inglewood, CA ACE Data Recovery is the most reliable one. It has both qualifications and tools to cope with the most complex cases of data inaccessibility and restore intact files from any type of defective HDD, SSD, RAID, NAS, JBOD, USB Flash or tape drive.
A hard drive failure or server/portable cloud corruption can happen to anyone. So, a team of certified technicians providing high-class data recovery services for a fair price is a real boon not only for a large corporation, but also for small business keepers and average PC/Mac users in Inglewood. In this case, ACE Data Recovery makes a perfect blend of high technologies and sensible customer policy.
Using state-of-the-art solutions, ACE is capable to piece the tiniest parts of sensitive information together and successfully retrieve it even from severely corrupted desktop HDDs, solid-state platforms, RAID arrays or iOS/Android devices. Believe it or not, there's no data storage device in Inglewood, CA ACE Data Recovery experts can't handle.
Data Recovery Process: How It Works for Clients from Inglewood
Free external hard drive or usb flash with each
completed
recovery
Our Data Recovery Experts Are Ready to Serve Customers from Inglewood
For your convenience, ACE Data Recovery has an office in
Los Angeles, CA
. Whenever you're ready to start a free diagnostic evaluation of your media, call us at
877-304-7189
, bring your storage device to our Los Angeles, CA office, and be sure your data is in professionals hands.
Professional data recovery in Inglewood, CA always pays off. Especially for ACE Data Recovery Inglewood, CA customers
It comes without saying that first-grade data recovery costs money. It's only enough for Inglewood residents, seeking a reliable team of specialists to retrieve crucial files from failed hard disk drives, solid-state disks, RAID/JBOD servers, network-attached storages, pen drives to call around and make sure various companies offer wide range of price options.
Call ACE Data Recovery for the best retrieval services on the IT market in Inglewood, CA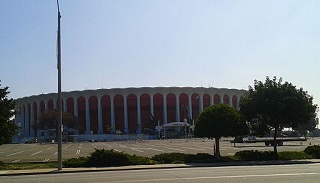 Qualified data retrieval is not a luxury for ACE Data Recovery customers in Inglewood, CA. Those local business keepers and householders who entrust their faulty PC/Mac hard drives, external book storages and RAID controllers to ACE pay only for a successful data recovery, not for the third-party assistance. All the A-grade retrieval services are performed in ACE Data Recovery own lab. In addition, the company's engineers use highly-specific tools developed onsite and don't outsource tasks to the external centers. As a result, dealing with ACE Data Recovery team always pays off.
Data inaccessibility can happen to anyone in Inglewood, CA. It doesn't matter how new your data storage device is. Even the latest models of hard disk drives, SSDs, RAID controllers, Flash drives and "smart" gadgets aren't immune from logical or physical failures.
Luckily, it's possible for both business keepers and individuals in Inglewood to get private or business-related information even from completely dead file storage. The first step is to call ACE Data Recovery and hire a team of certified technicians for professional file retrieval.