Fairfield, CA Data Recovery Services - Hard Drives, SSD, RAID Recovery
Advanced Data Retrieval Capabilities for Businesses and Individuals in Fairfield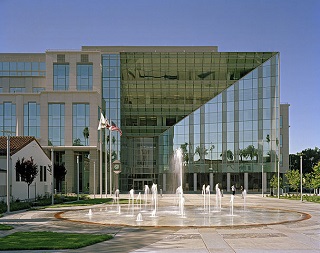 Very often, when a desktop, Mac device or portable gadget fails, all data on it becomes inaccessible. This linkage isn't new to vast majority of PC and Mac users in Fairfield, CA, processing tons of important files on a daily basis.
To retrieve sensitive information from defective desktop drives, external HDD/SSD drives, RAID/NAS platforms and "smart" iOS/Android gadgets, Fairfield residents prefer to call on ACE Data Recovery certified specialists. Even keen do-it-yourselfers there use the advantage of professional data retrieval services in order to prevent irretrievable info loss, caused by clumsy human actions or a hardware failure.
But most importantly, people in Fairfield, CA appreciate ACE Data Recovery for both efficient and affordable services that make data retrieval comfortable for both individual users and businesses. Be it an old home PC or state-of-the-art NAS cloud storage, ACE has enough solutions to extract crucial files from any type of hard disk drive, SSD, USB Flash device, RAID/JBOD/NAS storage.
Data Recovery Process: How It Works for Clients from Fairfield
Free external hard drive or usb flash with each
completed
recovery
Our Data Recovery Experts Are Ready to Serve Customers from Fairfield
For your convenience, ACE Data Recovery has an office in
San Francisco, CA
. Whenever you're ready to start a free diagnostic evaluation of your media, call us at
877-304-7189
, bring your storage device to our San Francisco, CA office, and be sure your data is in professionals hands.
ACE Data Recovery for Fairfield, CA residents: professional experience that can never be replaced
Amongst thousands of tech-savvy PC/Mac users in Fairfield, there are people who still prefer to fix data-related problems on their own. Some folks even equip makeshift home labs and try to perform complex operations, such as drive parts swap.
According to ACE Data Recovery hands-on experience, built up for more than 35 years, very many do-it-yourself actions result in severe file corruption and irretrievable data loss. In other words, some of those Fairfield residents, who want to save some money on qualified data recovery services, are exposed to wide range of serious problems with their private or business-related information.
For its part, ACE Data Recovery offers proven data recovery solutions. All data retrieval operations are performed in a cleanroom environment to minimize the risk of further files corruption. In addition, every user in Fairfield can use the advantage of professional experience of ACE Data Recovery.
It's affordable. It's reliable. It's professional data recovery with ACE in Fairfield, CA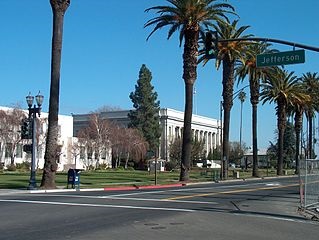 Alright, then, so what should Fairfield users do to get vital information off the defective HDDs, SSDs, RAID/NAS/JBOD platforms, smartphones, pen drives, magnetic tapes or tablets safe and sound?
First of all, a failed device should be turned off since this simple action may lead to important files overwriting. Qualified data recovery experts use specific hardware tools to create images of the faulty drives and gadgets in order to safeguard the original data array.
Secondly, it's vital to contact a professional data recovery service provider. In this case, ACE Data Recovery makes the perfect choice for many Fairfield residents. Sensible price policy, polite service and the best practices of data retrieval are the things that make AC' so popular amongst PC/Mac users in Fairfield. Want to know more? Call the ACE Data Recovery support line!