Encinitas, CA Data Recovery Services - Hard Drives, SSD, RAID Recovery
Advanced Data Retrieval Capabilities for Businesses and Individuals in Encinitas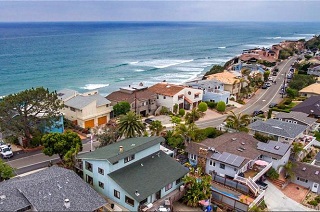 PC/Mac business and individual users in Encinitas, CA make regular critical data backups to prevent irretrievable loss of sensitive information in case of physical or logical failures of their internal and external hard drives, SSDs, NAS, RAID/JBOD server, USB Flash units, smartphones, and tablets. These failures may happen because of careless user actions, physical damage of the storage device or logical damage of the file system and result in critical files inaccessibility, loss or corruption. But there are circumstances when it is too late to make backups, and the only safe way to get vital information back from a defective storage device is to contact a professional data recovery services provider.
In case of serious data related problem residents of Encinitas, CA rely on ACE Data Recovery team when they need to recover important files from faulty hard disk drives, solid-state drives, NAS clouds, RAID/JBOD arrays, USB Flash drives, and 'smart' iOS/Android widgets. Encinitas residents prefer to deal with ACE Data Recovery experts because they have all the necessary know-how to recover files from any type of failed or outdated storage devices and create custom data retrieval solutions for unusual cases. ACE Data Recovery company has been providing A-grade data recovery services for 35 years and has developed advanced software and hardware to deal with complicated data recovery issues.
Data Recovery Process: How It Works for Clients from Encinitas
Free external hard drive or usb flash with each
completed
recovery
Our Data Recovery Experts Are Ready to Serve Customers from Encinitas
For your convenience, ACE Data Recovery has an office in
San Diego, CA
. Whenever you're ready to start a free diagnostic evaluation of your media, call us at
877-304-7189
, bring your storage device to our San Diego, CA office, and be sure your data is in professionals hands.
Free Hard Drive, RAID, SSD or Flash Data Recovery Diagnostics for Encinitas's clients
Premium data recovery services at affordable prices from ACE Data Recovery team for Encinitas, CA
ACE Data Recovery engineers can retrieve data from storage devices that were considered 'unrecoverable' by other companies: failed HDDs, SSDs, NAS/RAID/JBOD storages, USB Flash units, smartphones, and tablets. All data retrieval operations are done in ACE Data Recovery proprietary labs without outsourcing recovery projects to other companies. It makes high-grade data recovery services affordable for a wide range of customers in Encinitas, CA. You will pay a fair price for safe and reliable file retrieval with ACE Data Recovery team.
Call ACE Data Recovery specialists to get the best data retrieval services in Encinitas, CA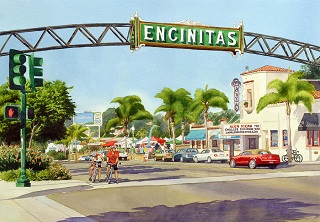 When something goes wrong with your home desktop or a corporate RAID/NAS server and all your data get inaccessible, the only safe way to retrieve crucial files is to rely on certified technicians. Many residents of Encinitas, CA choose ACE Data Recovery professionals as the best option to get inaccessible data back.
If you want to be sure that all your vital files will be recovered from a faulty HDD, SSD unit, NAS, RAID, JBOD, USB Flash drive, smartphone or tablet, contact ACE Data Recovery support team and hire a team of experienced engineers to get the best professional data recovery services.