Carlsbad, CA Data Recovery Services - Hard Drives, SSD, RAID Recovery
Advanced Data Retrieval Capabilities for Businesses and Individuals in Carlsbad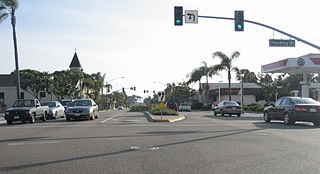 Everyone who keeps business or owns PC/Mac in Carlsbad, CA knows that data loss is the most horrible consequence from a hard disk drive, solid-state disk, USB Flash device, RAID/NAS/JBOD platform failure. Every year Carlsbad residents risk losing terabytes of vital information because of the data storage devices malfunctions.
On the other hand, when crucial files become inaccessible, it doesn't mean the game is over. Quite the contrary, it's time to call ACE Data Recovery in order to fight for priceless data safety. The point is, even if a hard drive, SSD unit, pen drive, RAID server, NAS cloud, smartphone or tablet become severely damaged, there's a chance to restore photos, music, reports, contact list and other important files.
ACE Data Recovery, the world's leader in providing the A-grade file retrieval services, has a full set of state-of-the-art solutions to handle any data storage platforms known to corporate and individual users in Carlsbad, CA. When it comes to saving crucial files from permanent loss, ACE Data Recovery makes the best choice.
Data Recovery Process: How It Works for Clients from Carlsbad
Free external hard drive or usb flash with each
completed
recovery
Our Data Recovery Experts Are Ready to Serve Customers from Carlsbad
For your convenience, ACE Data Recovery has an office in
San Diego, CA
. Whenever you're ready to start a free diagnostic evaluation of your media, call us at
877-304-7189
, bring your storage device to our San Diego, CA office, and be sure your data is in professionals hands.
Free Hard Drive, RAID, SSD or Flash Data Recovery Diagnostics for Carlsbad's clients
Retrieving files with ACE Data Recovery in Carlsbad, CA: great experience for a fair price
Just like many computer owners all over the United States, people in Carlsbad, CA take care of their private information. So, when nasty things happen to desktops, Mac devices, external HDD/SSD storages, RAID/NAS/JBOD volumes, "smart" iOS/Android widgets, they prefer to use the advantage of the certified specialists from ACE Data Recovery to prevent severe data corruption and loss.
So, what makes ACE that popular among Carlsbad users and companies? The ability to order first-grade technical service for a fair price; that's right, ACE Data Recovery takes care of their customers. With this in mind, the company's customers pay money only for a successful job. In other words, if there's a "bad shot" and data remains inaccessible, Carlsbad residents have nothing to pay for.
Data recovery in Carlsbad, CA: call ACE Data Recovery right away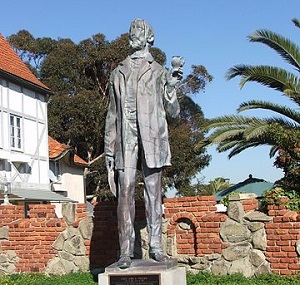 It's more than easy to order professional file recovery services in Carlsbad, CA. All you need is a defective hard disk drive, SSD unit, USB Flash device, RAID server, network-attached storage, smartphone or tablet and an urge to retrieve important information from it.
Still, there's one more thing you can't do without: a team of qualified recovery gurus around. ACE Data Recovery is the best company providing high-class file retrieval services for more than 35 years in a row. Extensive hands-on experience in combo with the cutting-edge technologies makes the best solution for saving critical files from loss.

Don't hesitate to call on professionals to save your info. Call the ACE Data Recovery support line right away.