Gilbert, AZ Data Recovery Services - Hard Drives, SSD, RAID Recovery
Advanced Data Retrieval Capabilities for Businesses and Individuals in Gilbert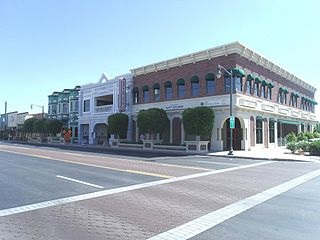 Businesses and individual computer users in Gilbert, AZ take advantage of modern computer technologies that offer consumers more and more sophisticated ways to store their valuable data: internal and external hard drives, solid-state drives, USB Flash drives, memory cards, tapes, and all kinds of RAIDS. But, unfortunately, all electronics will eventually break, and storage media is no exception. When your critical files become inaccessible, corrupted or lost for any reason, the only way to prevent them from being lost forever is to contact a professional data recovery service provider.
Lots of residents of Gilbert, AZ prefer to deal with ACE Data Recovery that retains a market leadership in IT technologies and offers superior service quality and outstanding results when you need to recover information from failed hard disk drives, SSDs, USB Flash drives, camera memory cards, RAID arrays, and cell phones.
Data Recovery Process: How It Works for Clients from Gilbert
Free external hard drive or usb flash with each
completed
recovery
Our Data Recovery Experts Are Ready to Serve Customers from Gilbert
For your convenience, ACE Data Recovery has an office in
Phoenix, AZ
. Whenever you're ready to start a free diagnostic evaluation of your media, call us at
877-304-7189
, bring your storage device to our Phoenix, AZ office, and be sure your data is in professionals hands.
Outstanding data recovery services at reasonable prices for residents of Gilbert, AZ
ACE Data Recovery employs a wide range of up-to-date technological solutions and has the best specialists and equipped laboratories to ensure the best possible and effective solutions for all your data recovery needs. The company hires the best engineers all around the world. They have vast experience in recovering, repairing, and restoring lost data and are able to recover files from any type of HDD, SSD, USB Flash drive, SAN, RAID, and NAS regardless of the cause of the failure or the make and model of the storage media.
ACE Data Recovery team has state-of-the-art equipment and facilities that ensure successful data recovery and comprehensive data verification process and quality control. ACEs never use third-party assistance for recovery projects so their services are safe, fast, competitively priced and affordable for a wide range of customers in Gilbert, AZ. Besides, the company offers free initial diagnostic, "No data - No charge" guarantee, free shipping and return media for completed projects.
ACE Data Recovery engineers are ready to help customers in Gilbert, AZ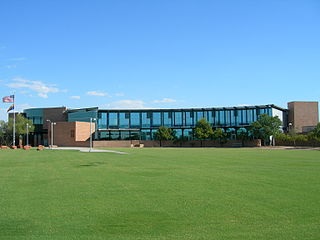 Losing your irreplaceable files that contain your important documents, photos, and videos can be stressful but there is a chance to recover your data if you deal with certified technicians from ACE Data Recovery team. With more than 35 years of experience, ACEs are ready to offer customers in Gilbert, AZ a number of data recovery options and help with data recovery in minor and disastrous cases.
If you are looking for a reliable data recovery company that can ensure a quick and totally risk-free recovery of your valuable data from a failed SSD, HDD, USB Flash drive, memory card, RAID, SAN or NAS, call ACE Data Recovery specialists and hire a team of experienced engineers.