Casa Grande, AZ Data Recovery Services - Hard Drives, SSD, RAID Recovery
Advanced Data Retrieval Capabilities for Businesses and Individuals in Casa Grande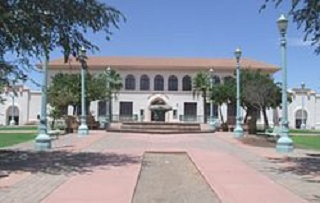 Looking for an affordable data recovery service in Casa Grande, AZ to recover important files that contain your precious memories from a failed HDD? Need to recover business-related data from a broken USB flash drive?
When your hard drive, SSD, NAS, RAID, USB flash drive fails and leaves you without access to your critical files, you need to contact a professional data recovery service provider you can trust. Lots of computer users in Casa Grande, AZ choose ACE Data Recovery team when they need qualified data recovery. Residents of Casa Grande, AZ rely on ACE Data Recovery because they know about its reputation as the most experienced and trusted data recovery company in the US.
Data Recovery Process: How It Works for Clients from Casa Grande
Free external hard drive or usb flash with each
completed
recovery
Our Data Recovery Experts Are Ready to Serve Customers from Casa Grande
For your convenience, ACE Data Recovery has an office in
Phoenix, AZ
. Whenever you're ready to start a free diagnostic evaluation of your media, call us at
877-304-7189
, bring your storage device to our Phoenix, AZ office, and be sure your data is in professionals hands.
Get the best data recovery services in Casa Grande, AZ with ACE Data Recovery Experts
ACE Data Recovery offers its customers a lot of advantages.
The company has partnered with the leading HDD and computer manufacturers such as Western Digital and Dell.
ACE Data Recovery experienced engineers that are hired from all around the world are the best in the industry and can recover data from failed media that other companies consider "unrecoverable".
The company's professionals develop custom-specific solutions for unusual cases.
ACEs design and develop cutting-edge tools to solve difficult issues and access more data. All data recovery procedures are done in the company's proprietary labs. ACEs never outsource recovery projects to other companies.
The company has state-of-the-art facilities with Class 100 clean rooms for safe HDD recovery. ACEs have transparent pricing policies that include a free diagnostic evaluation for a single media, "No data - No charge" guarantee, and all inclusive price quote that will never increase.
ACE Data Recovery experts are ready to help customers in Casa Grande, AZ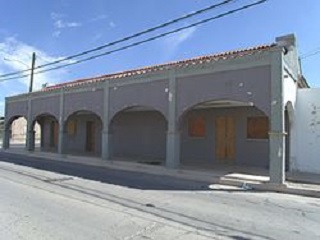 ACE Data Recovery offers first-rate data recovery services to businesses and individual computer users in Casa Grande, AZ. ACE Data Recovery professionals can successfully recover files from failed HDDs, solid-state drives, memory cards, tapes, and all kinds of RAIDs.
The company has a comprehensive data verification process and quality control.
ACE Data Recovery can help you recover data from failed HDDs, SSDs, RAID, SAN and NAS that were lost because of human errors, natural disasters, software corruption, and more. Call us at 877-304-7189 for a free consultation and start your recovery case today!