Buckeye, AZ Data Recovery Services - Hard Drives, SSD, RAID Recovery
Advanced Data Retrieval Capabilities for Businesses and Individuals in Buckeye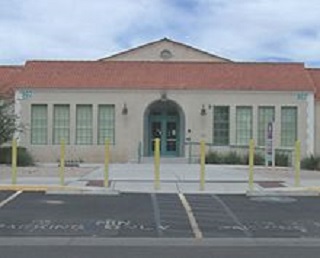 Residents of Buckeye, AZ can't imagine their life without digital technologies and store a lot of data on their external and internal hard drives, solid-state drives, tapes, memory cards, and servers. Unfortunately, your data is always at risk because any storage device may fall victim to physical or logical failure. When your important files get corrupted, inaccessible or lost, the only possible way to rescue them is to contact a reliable professional data recovery service provider.
There are hundreds of companies on data recovery market but lots of residents of Buckeye, AZ prefer to deal with ACE Data Recovery that offers the best personalized experience and professional results when you need to recover data from failed HDDs, SSDs, tapes, all kinds of RAIDs, USB flash drives, tablets, and smartphones. ACE Data Recovery team makes the best choice for computer users of Buckeye, AZ because they produce results like no one else can.
Data Recovery Process: How It Works for Clients from Buckeye
Free external hard drive or usb flash with each
completed
recovery
Our Data Recovery Experts Are Ready to Serve Customers from Buckeye
For your convenience, ACE Data Recovery has an office in
Phoenix, AZ
. Whenever you're ready to start a free diagnostic evaluation of your media, call us at
877-304-7189
, bring your storage device to our Phoenix, AZ office, and be sure your data is in professionals hands.
Premium data recovery services at affordable prices for residents of Buckeye, AZ
ACE Data Recovery has been providing data recovery services that are the best in terms of cost-effectiveness and efficiency for more than 35 years. The company's experienced engineers are hired all around the world and can successfully recover all types of files from any storage media no matter what the cause of failure is. They make highly specific solutions to recover data from storage devices considered unrecoverable by other companies.
All data recovery operations are performed in the company's laboratories and there are high-tech recovery facilities with Class 100 clean rooms that are electronically monitored for air quality and particulate contamination 24 hours a day. ACEs never outsource recovery projects to other companies. The company provides A-grade services at reasonable prices and has "No Data - No Charge" guarantee.
ACE Data Recovery experts are ready to help customers in Buckeye, AZ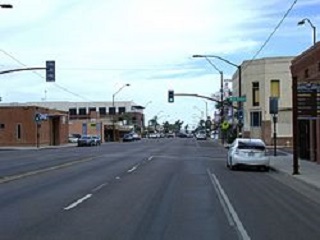 When the disaster strikes and your valuable files get inaccessible, there is a safe way to get them back from any failed or outdated storage device: hard disk drive, SSD, USB Flash drive, tape, camera memory card, RAID or NAS if you rely on experienced professionals. Many businesses and individual users across the United States choose ACE Data Recovery when they need help in solving data-related problems. Buckeye residents are ACE's customers too.
When you need to recover your valuable documents, photos, videos or any other type of data from failed hard drives, SSDs, USB Flash drives, tapes, RAID, SAN, and NAS, call ACE Data Recovery for a free phone consultation and hire the best engineers in the industry to recover your files.