Wayne, PA Data Recovery Services - Hard Drives, SSD, RAID Recovery
Advanced Data Retrieval Capabilities for Businesses and Individuals in Wayne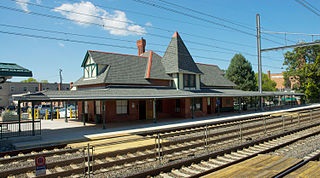 Many PC and Mac users in Wayne stopped obsessing over how to retrieve vital information from defective hard disk drives, burnt solid-state devices, corrupted RAID/NAS/JBOD volumes a long time ago. The reason is that Wayne residents got used to ordering qualified data retrieval and forensic recovery services, provided by the ACE Data Recovery team.
Whereas some IT-savvy folks in Wayne prefer to recover sensitive information from faulty data storage devices in a DIY way, vast majority of individuals and business owners there entrust their home and corporate HDDs, SSDs, RAID/NAS drives, portable "smart" gadgets to certified data retrieval specialists from ACE Data Recovery.
In opposite to do-it-yourselfers, ACE refrains from using a shotgun approach. Quite contrary, knowing well that various models and types of hard drives, SSD storages and RAID arrays require different data retrieval methods, ACE Data Recovery technicians use unique tools and software pieces in order to improve chances of a successful data recovery.
As for ordinary Wayne residents, they know perfectly well that the experts from ACE Data Recovery will try their best to retrieve every single piece of intact user data from defective desktop drives, Apple SSD storages, RAID/NAS/JBOD servers, smartphones and tablets.
Data Recovery Process: How It Works for Clients from Wayne
Free external hard drive or usb flash with each
completed
recovery
Our Data Recovery Experts Are Ready to Serve Customers from Wayne
For your convenience, ACE Data Recovery has an office in
Philadelphia, PA
. Whenever you're ready to start a free diagnostic evaluation of your media, call us at
877-304-7189
, bring your storage device to our Philadelphia, PA office, and be sure your data is in professionals hands.
Experienced Wayne, PA Data Recovery
To build up knowledge, skills and expertise in the field of data retrieval, the ACE Data Recovery team worked hard for more than 35 years. As a result, a lot of people from pole to pole use the advantage of ACE Data Recovery's services in order to recover temporarily lost files or piece together intentionally deleted data.
Data Recovery in Wayne, PA - Give us a Call to Get Started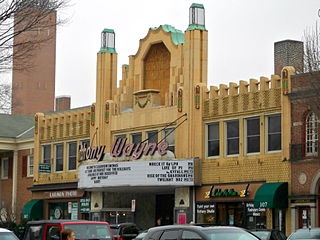 Just like many other people in the United States, PC and Mac users in Wayne rely on ACE Data Recovery specialists for a few simple reasons. First of all, ACE knows their job! Even when it comes to seemingly hopeless hard disk drives, RAID server units, solid-state drives, magnetic tapes, zip drives or iOS/Android widgets, specialists there can come up with an efficient case-related solution and recover intact user data in one piece.
Secondly, ACE cares about their customers' budgets. The company policy is based on the following rule: "no data - no charge". That means retrieved files are the only thing people should pay for.
If your hard drive is buzzing or clicking and you can't access your priceless files/folders, it's time to hire a team of professional data recovery specialists. Don't try to fix the issue on your own as clumsy data retrieval attempts may lead to irreparable consequences. Call the ACE Data Recovery lab instead.