Germantown, PA Data Recovery Services - Hard Drives, SSD, RAID Recovery
Advanced Data Retrieval Capabilities for Businesses and Individuals in Germantown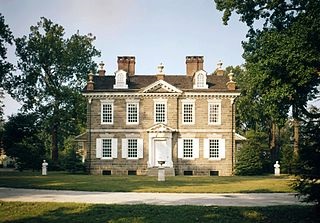 To retrieve lost files from faulty PC or Mac hard drives, defective SSDs, logically corrupted RAID/NAS volumes, or piece together digital evidence from outdated or physically damaged storage units, Germantown residents use the services of certified ACE Data Recovery specialists.
Just like most people in Philadelphia, Germantown users got used to entrust vital life - and business-related information to various data storage devices. Some prefer to keep private files on a desktop/laptop. Others use the advantage of the external hard disk drives, solid-state solutions, RAID arrays and personal clouds to keep photos, music, and business documentation for years to come.
Whatever storage devices are chosen, most IT-savvy users in Germantown rely on ACE Data Recovery services when it comes to serious problems caused by hard drive/gadget failures.
It's not a secret that any type of a data holder has its faults. So, even the state-of-the-art HDDs are sensitive to physical impacts. Solid-state drives, in turn, have no mechanical parts that could get damaged due to a physical shock. Still, in case of overheating, SSD owners risk to face with full data inaccessibility.
Every year, the ACE Data Recovery team receives tons of defective HDDs, RAID/NAS units, USB Flash devices, SSDs, memory cards, magnetic tapes, zip drives, smartphones and tablets from Germantown residents. Most of those faulty items contained gigabytes of sensitive information awaiting qualified data recovery. With that in mind, ACE uses highly-efficient onsite developed solutions to cope with every single case of data loss.
Data Recovery Process: How It Works for Clients from Germantown
Free external hard drive or usb flash with each
completed
recovery
Our Data Recovery Experts Are Ready to Serve Customers from Germantown
For your convenience, ACE Data Recovery has an office in
Philadelphia, PA
. Whenever you're ready to start a free diagnostic evaluation of your media, call us at
877-304-7189
, bring your storage device to our Philadelphia, PA office, and be sure your data is in professionals hands.
Experienced Germantown, PA Data Recovery
It took more than 35 years for the ACE Data Recovery team to become a world-recognized provider of qualified data retrieval services. Every year manufacturers present new or improved versions of data storage devices. Similarly, ACE Data Recovery experts develop new and improved in-house solutions in order to keep up with technological developments.
Data Recovery in Germantown, PA - Give us a Call to Get Started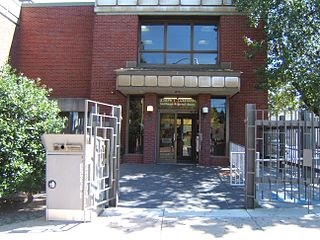 Nevertheless, A-grade recovery services aren't the only thing that makes ACE popular amongst Germantown residents. User-oriented price policy is #2 point in the list of things ACE Data Recovery customers like most of all. In short, people pay for retrieved files only. Get full data recovery or pay nothing for a "bad shot" - that's the way ACE works.
When something goes wrong with your PC or Mac and you can't access a hard drive, SSD storage, RAID array, NAS cloud, don't hesitate to call ACE Data Recovery and order qualified data retrieval services. Remember, DIY actions may result in irreparable consequences, so it would be very wise of you to rely on professionals.