Doylestown, PA Data Recovery Services - Hard Drives, SSD, RAID Recovery
Advanced Data Retrieval Capabilities for Businesses and Individuals in Doylestown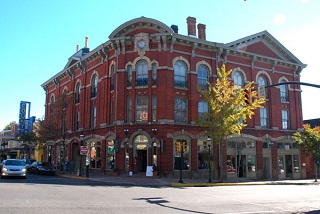 No data storage device, be it an ordinary hard disk drive or state-of-the-art RAID array, lasts forever. Many of ACE Data Recovery customers living in Doylestown know that well from their own experience.
Data loss, as a whole, is one of those common things users in Doylestown face now and then. Every day there's a chance of losing data for people accustomed to store tons of vital information on PCs, Macs, smartphones and other gadgets. In this case, a regular backup strategy makes the best solution for individuals and business owners in Doylestown. Seriously, it's pretty smart to keep sensitive data on an external storage unit such as HDD, SSD or pen drive. Some tech-savvy guys in Doylestown go further and create small networks using the advantage of RAID, JBOD or NAS to prevent files from corruption and trivial human errors.
Nevertheless, every year the ACE Data Recovery team receives numerous data retrieval requests from Doylestown residents. The thing is people who care about crucial files and really want to get them back, prefer qualified data retrieval services to questionable DIY practices.
In opposite to IT-savvy amateurs, ACE Data Recovery experts have both extensive experience and state-of-the-art equipment to deal with faulty hard disk drives, defective solid-state disks, degraded RAID volumes and physically damaged portable storage units.
Data Recovery Process: How It Works for Clients from Doylestown
Free external hard drive or usb flash with each
completed
recovery
Our Data Recovery Experts Are Ready to Serve Customers from Doylestown
For your convenience, ACE Data Recovery has an office in
Philadelphia, PA
. Whenever you're ready to start a free diagnostic evaluation of your media, call us at
877-304-7189
, bring your storage device to our Philadelphia, PA office, and be sure your data is in professionals hands.
Experienced Doylestown, PA Data Recovery
According to the ACE Data Recovery team, the success of the company owes greatly to extensive 35-years' experience in the field of data retrieval and forensic recovery. Every new case of data loss allows ACE to improve their methods or develop case-related tools and solutions in order to cope with new challenges.
As the world's leader in data retrieval, the ACE Data Recovery team is capable to extract any type of sensitive information from any kind of data storage device including magnetic tapes, zip drives, HDDs, SSDs, USB Flash drives, RAID, NAS, JBOD, and not to mention iOS/Android "smart" toys.
Data Recovery in Doylestown, PA - Give us a Call to Get Started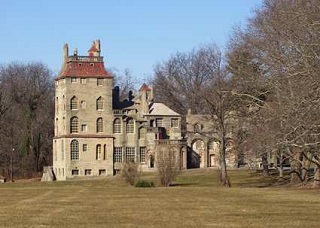 At the same time, however, qualified services of ACE Data Recovery are affordable for vast majority of users in Doylestown. This is due to the sensible price policy based on the following rule: "No Data - No Charge". When ACE receives the case, you won't be charged for an empty promise, that's for sure.
If you are one of those Doylestown users who want to recover deleted or temporarily lost files from defective hard drives, solid-state devices, RAID/NAS/JBOD units, smartphones and tablets, feel free to call the ACE Data Recovery certified specialists and order A-grade data retrieval/forensic recovery services. Don't waste your time; get started with data recovery right now!