Beaverton, OR Data Recovery Services - Hard Drives, SSD, RAID Recovery
Advanced Data Retrieval Capabilities for Businesses and Individuals in Beaverton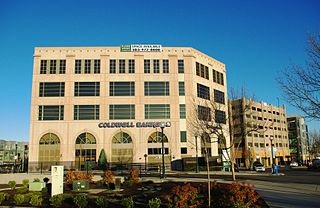 PC and Mac users in and around Beaverton, OR store a lot of personal and business-related data on their desktop drives, external hard drives, SSDs, RAIDs, NAS/SAN, flash drives, tablets, and smartphones. Currently, various state-of-the-art data storage solutions make the best friends and partners for Beaverton business owners and individual users.
But what if something goes wrong with a good old hard disk drive, solid state drive or other storage device? What if the whole data array on a desktop or MacBook becomes inaccessible because of careless user's action or physical/logical failure? Lots of computer owners in Beaverton, OR think that in case of a serious data related problem, the best solution is to contact ACE Data Recovery specialists for professional data retrieval.
For years ACE Data Recovery experts have been providing high-grade data recovery services to Beaverton residents in need of assistance. ACEs recover tons of sensitive data from failed or defective storage devices.
Data Recovery Process: How It Works for Clients from Beaverton
Free external hard drive or usb flash with each
completed
recovery
Our Data Recovery Experts Are Ready to Serve Customers from Beaverton
For your convenience, ACE Data Recovery has an office in
Portland, OR
. Whenever you're ready to start a free diagnostic evaluation of your media, call us at
877-304-7189
, bring your storage device to our Portland, OR office, and be sure your data is in professionals hands.
Everyone can count on professional data retrieval in Beaverton, OR
Many businesses and households rely on the high professionalism of ACE Data Recovery engineers when it comes to piecing precious files together and getting them off the failed HDDs, SSDs, servers, pen drives, smartphones, and tablets.
It's important that services provided by ACE Data recovery team are affordable not only for those Beaverton residents who are accustomed to luxuries. In fact, individual computer users and small business owners in Beaverton, OR can count on ACE's long experience and excellent data recovery services for fair prices.
Premium data recovery services at affordable prices in Beaverton, OR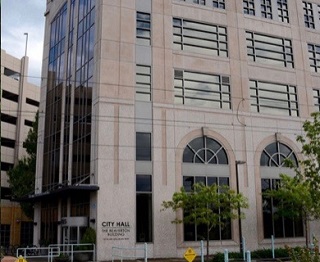 Even if a hard drive or a RAID fails and makes all your files inaccessible, there is a reliable way to retrieve critical data into one piece. To do that, lots of people in Beaverton, OR use the advantage of superior services provided by ACE Data Recovery, the world's leading data retrieval services provider.

Data recovery with ACEs seems to be easy and comfortable to lots of company's customers in and around Beaverton, OR. The reason is that ACE Data Recovery engineers don't use third-party solutions and don't outsource any tasks. This, in turn, makes the company's services affordable for its customers.
To make sure that all your data can be retrieved from a failed HDD, SSD, NAS, RAID, tape, USB Flash drive, tablet or smartphone, contact ACE Data Recovery support team and order the best data retrieval services you can rely on.